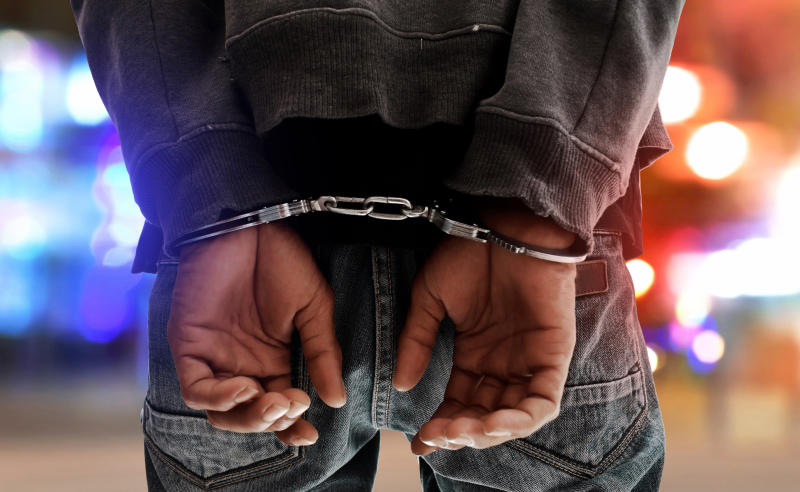 A 26-year-old man who injured his mother with a panga after assaulting his father and sister over alleged lack of parental love has surrendered to police in Homa Bay County.
Since Monday, the suspect had made sugarcane plantations his home.
He is accused of cutting his mother's hands and thigh with a panga at Ombasa, West Kwabwai Location in Ndhiwa sub-county on Monday. This came after he assaulted his younger sister whom she accused of being loved more by their parents.
He also assaulted his father who had gone to stop him from assaulting the sibling.
Later, he chopped off two fingers of an aide of West Kwabwai Location Chief Joseph Makoteng'. The chief and his aides had gone to arrest him.
Since that time, the man has been hiding in sugarcane plantations to avoid wrath of the public.
But on Wednesday evening, the man felt lonely, hungry and tired and decided to return home.
According to Makoteng', the suspect went back home and told his father that he had surrendered after the wrongdoing.
But his father told him that the only safe place for him is a police station.
The chief said the young man did not object being taken to a police station. Instead, he requested his father to accompany him to the station.
"Kenya is wide only when a person enjoys the freedom of movement. This young man realized that he had lost his freedom and felt that the only place which is safer for him is Ndhiwa Police Station. His father informed me before I went to the station and confirmed upon seeing him in a police cell," said Makoteng'.
The administrator said the man had been branded by society a social outcast over his deeds in the village.
"You cannot commit such a crime and continue surviving in the society without legal action," said Makoteng'.
The administrator said the man became wild after selling a welding machine he had been bought by his parents.
"His parents sponsored him for a welding course and bought him a welding machine. He later sold the machine and began turning wild in the society," said Makoteng'.
Residents said the suspect was facing a risk of mob justice after committing the heinous act.
"He had become an enemy of the society and nobody would be pleased to see him. It is good that he has landed in hands of police," said a resident.
Ndhiwa sub-county police commander Paul Rioba said the suspect had been detained for interrogation.
"We have the suspect in custody and we are going to arraign him in court," Rioba said.