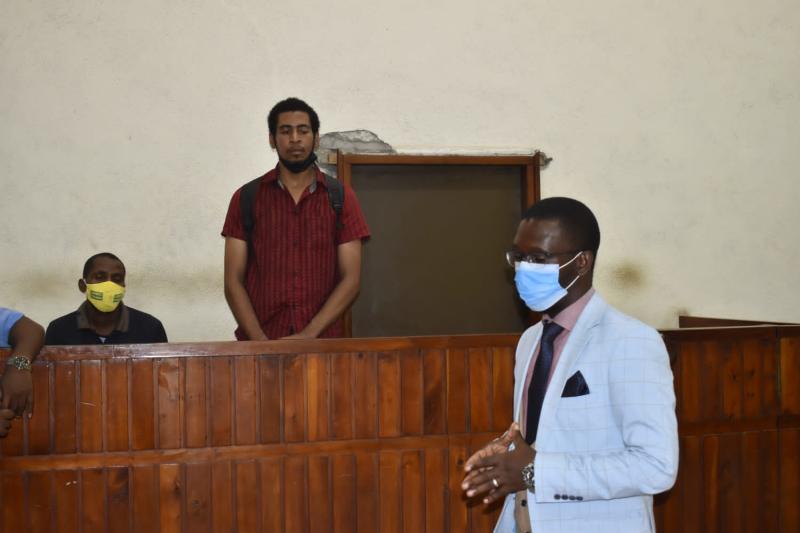 A man suspected to have killed his father failed to take plea in court due to an unsigned psychiatric report.
It is a situation that saw High Court judge Ann Ong'injo defer the plea to January 12 in order to give the prosecution time to have the document on Abdul Nagib's mental status signed by the psychiatrist who prepared it.
"The charges will be read to you but you will remain silent. You will plead to the charges once the psychiatrist report is signed," said Justice Ong'injo.
Nagib is suspected to have murdered Nagis Abdallah Fateh, 69, a retired military officer who served in United Arab Emirates (UAE).
State prosecutor Theresa Mwangeka had on Tuesday told the courts that Nagib's psychiatrist report proved he was fit to stand trial.
"The psychiatrist report of the suspect indicates he is fit to plead to murder charges. It is ready only awaiting signing before he can plead to the murder charges," said Mwangeka.
Nagib is accused of killing his father on December 17, last year, at their Bondeni home in Mombasa County.
He was arrested at a hideout in Juja, Kiambu County, on December 20.
When the family questioned Nagib about the whereabouts of his father, he said he had gone to his farm at Mavueni in Kilifi County.
However, neighbours at Mavueni confirmed that they had not spotted the old man at his farm.
According to a sworn affidavit by investigation officer Stephen Sachita, Nagib was arrested in Juja in Kiambu County at his girlfriend's house.
Nagib's lawyer Lawrence Obonyo said that his client's life was in danger because his family members were baying for his blood.
Obonyo opposed Nagib being detained at Central Police Station saying it was near the scene of the crime.