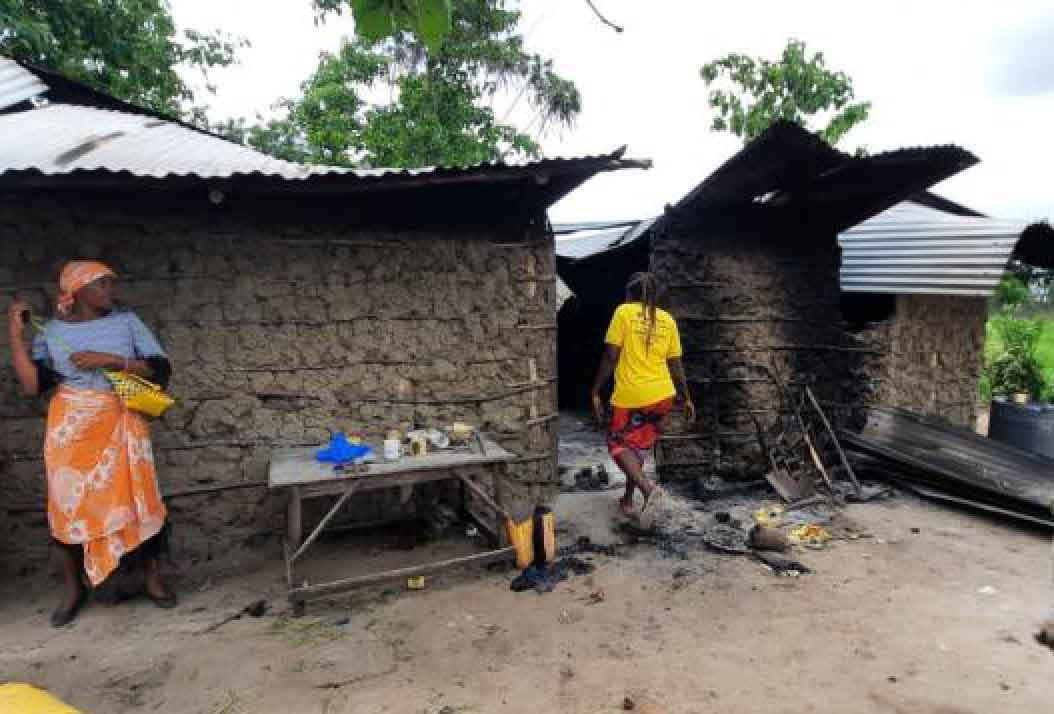 Interior Cabinet Secretary Dr Fred Matiangi has imposed a 30-day night curfew in most parts of Lamu West to facilitate security teams to mop-up illegal firearms.
The curfew will affect four divisions in Lamu where conflicts over ownership of private ranches is rife.
State officials believe that the Monday and Tuesday murder of seven people at Widho Shopping Centre and Hindi was linked to the land rows.
Other than Lamu, parts of Mombasa, Kilifi, Kwale, Tana River and Taita Taveta have also in recent past witnessed rising cases of bloody fights over land.
"In accordance with section 106(1) of the National Police Service Act, 2011, the National Security Council has declared the following parts of Lamu County as disturbed areas and ordered a dusk-to-dawn curfew for a period of 30 days effective January 5 this year," said Matiangi.
"Incidences of criminal attacks that have led to the loss of seven innocent lives have been reported in Widho sub-location Majembeni location and Hindi of Lamu County," explained Dr Matiangi.
He said the attacks had also occasioned the destruction of private property and unsettled residents.
Meanwhile, an 18-year-old dispute over the ownership of a 63,000-acre ranch has been thrust to the spotlight after the murder of seven people.
Yesterday, villagers said before the carnage at Widho Shopping Centre, a wine tapper, Francis Kamau Kaburu, was kidnapped from the ranch where he had gone to tap palm wine.
Kaburu's wife, Susan Wairimu, told the police at Kibaoni Police Station that her husband called at around 5.30am on Sunday to inform her that he had been abducted.
These events were recorded under the OB 09/02/2022.
Witnesses of the Monday killings said that it is Kaburu who directed the assailants to the home of the village elder Joseph Mwangi who was butchered in his house before it was torched.
Kaburu's body was later found along the road with a gunshot wound on the head. The other four victims had their hands tied to the back before their throats were slit and left to bleed to death.
"All the six were connected to the ranch. The tapper sold the palm to a trader who was killed alongside his two employees," said a man who spoke to The Standard.
The ownership of the ranch has been the source of conflict between the owners and the squatters or settlers since 2009. The ranch cuts across Widho, Milihoi, Ndeu and Bobo in Hindi.
In Hindi, one person was also killed at Bobo-Sunkia village. Lamu County Commissioner Samson Macharia said John Gichoya, 62, had his hands tied to his back before his throat was slit.
Macharia said Gichoya killing was linked to a land conflict. In 2015, the National Land Commission (NLC) promised to allocate 10,000 acres of the ranch to squatters.
"NLC officials came here and we agreed to share five acres each of the 10,000 acres provided. But NLC was taken to court and the process was halted," said Mr Ken Njoroge, a settler in Widho.
He said other than the battle with the ranch owners, there are other land speculators and brokers who have either invaded the land or are keen to exploit the confusion to get a share.
"There are vicious brokers also keen to benefit from the ranch," said Njoroge who said that even among the settlers, there were different groups out to shortchange others.
In Tana River, Coast Regional Commissioner John Elungata said he was recently alerted of possible recruitment of youth for criminal activities.
Kipini West MCA Musa Wario warned that criminal activities were happening in Miticharaka that could disturb peace in election year.
"There are some elements who want to create problems. They are radicalizing youth and we are requesting a police station be constructed there. Those people don't have good intentions," he said.
Past tribal clashes in the area ahead of elections are always disguised as scramble for pasture.