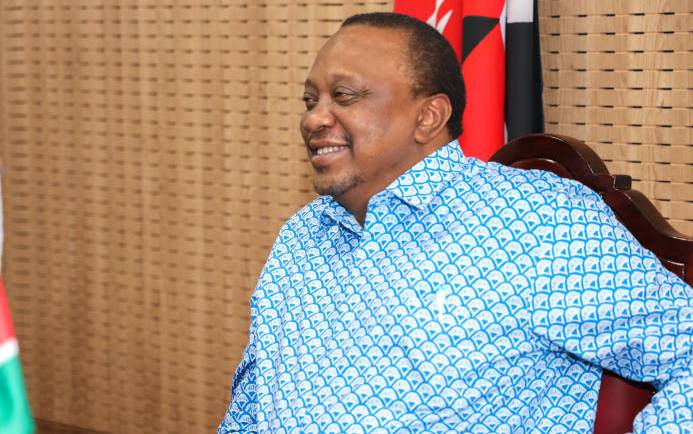 The fate of 41 judges appointed to various courts, lies in the hands of President Uhuru Kenyatta (pictured above) after the High Court declined to allow the Attorney General to appoint them.
High Court judges Lydia Achode, James Makau and Chacha Mwita ruled that although the president has violated the Constitution by refusing to swear-in the judges, they cannot order AG Kihara Kariuki to gazette the appointments since that will be unconstitutional.
"The court had already issued a declaration that the president was constitutionally bound by the recommendations by the Judicial Service Commission to appoint the 41 judges but as the Constitution states, it is not the AG who appoints judges," they ruled.
The protracted dispute revolves around the appointment of 41 judges nominated by the JSC to the Court of Appeal, Environment and Lands Court, and the Employment and Labour Relations Court.
President Kenyatta declined to appoint and swear-in the nominees on grounds that some of them had questionable integrity.
Lawyer Adrian Kamotho and other organisations, including the Law Society of Kenya, challenged the president's refusal to make the appointments.
The court declared the president was constitutionally bound by the recommendations made by JSC, that the continued delay to appoint the persons nominated violated the Constitution and gave the president 14 days to finalise the appointments.
However, the 14 days elapsed without the president making the appointments prompting Mr Kamotho to file another suit to allow the AG and Chief Registrar of the Judiciary Ann Amadi to gazette the new judges.