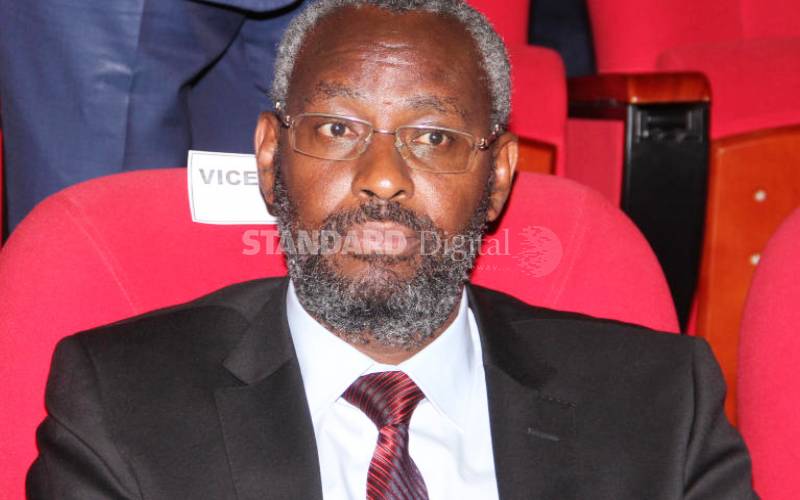 A long leadership tussle at the helm of the University of Nairobi has now come to an end after the installation of Professor Stephen Kiama as the Vice Chancellor. The virtual ceremony took place at the university grounds. Professor Kiama replaces Professor Peter Mbithi whose bid to serve at the top position was rejected last year. Professor Kiama's appointment to the key post after a rigorous process by the Public Service Commission (PSC) was revoked in January by Education cabinet Secretary George Magoha setting the stage for a heated battle that led to a leadership crisis at the university. University on Nairobi becomes the first University in Kenya to conduct a virtual installation ceremony during this unprecedented time of Covid-19.
SEE ALSO: We've to mend the wrongs or crumble under Covid-19
The ceremony was attended by a limited number of people in order to comply with the set measures by the Ministry of Health to combat coronavirus. On Friday, January 17, the CS revoked Kiama's appointment and instead appointed Professor Mbeche to lead the top university in acting capacity until a substantive VC was appointed. The chair to the university council has urged all staff of the university to collaborate with the new vice chancellor in order for the university to run as it is supposed to. "In the aftermath in the competition to ascend to the highest position in the university, history informs that colleagues united in common pursuit. Fallouts sometimes manifested in incessant attempts by managers' below the vice chancellor to sabotage his leadership so that at his expense they can ascend to the same office," said Julia Ojiambo, Chairperson University of Nairobi council. According to the Chancellor University of Nairobi, the event had been slated for earlier this year but due to unavoidable reasons it had to be postponed.