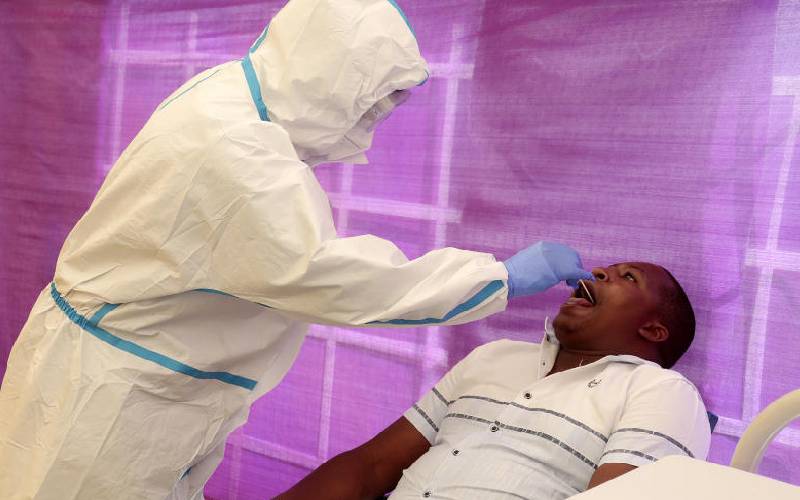 On March 24, President Uhuru Kenyatta hinted that the Covid-19 containment measures would be relaxed soon. "I have told health officials and my ministers that they should start telling Kenyans that we cannot be under a curfew or lockdown forever," the President said. Four days ago, the Kenya National Chamber of Commerce and Industry ramped up pressure on the President to ease the measures, albeit gradually.
SEE ALSO: New study warns virus may fatally harm the brain
The calls to reopen the economy are, seemingly, paradoxical. They come at a time when the number of daily infections has risen by a huge margin. An average of 100 cases are being recorded daily. The total number of confirmed cases is now nearly 2,000. Against such a backdrop, reopening the economy would appear ill-timed. However, considering that many families can longer make ends meet and some have even been thrown out of their houses by landlords, reopening is not such a bad idea. Besides, the move is likely to give the reeling economy some vitality. However, even as the government moves to reopen the economy we must be careful to ensure this does not lead to a huge surge in the number of infections. For that reason, it is important for all and sundry to observe with more seriousness the measures laid down by the Health ministry. Social distancing, regular hand washing and wearing of face masks in public are some of these life-saving measures. If the reopening, which will lead to huge crowds in the streets, will mean a return to business as usual then, we will inevitably see a drastic rise in the number of new infections.
SEE ALSO: You can now apply online and tie the knot in style
Of utmost importance, however, the government must play its part to make this new move a success. It should, for instance, ensure every Kenyan has a face mask, and not just a face mask, but one of good quality. Notably, health workers have warned that most of the masks in circulation can only offer little if any, protection. In addition, police should be deployed in the streets to make sure people not only wear face masks but also maintain social distance. The government should do whatever it takes to ensure the virus is not devolved upcountry, to villages which are enjoying relative calm at the moment. If these, and other crucial measures are not taken, the coronavirus situation will move from bad to worse in a very short time.