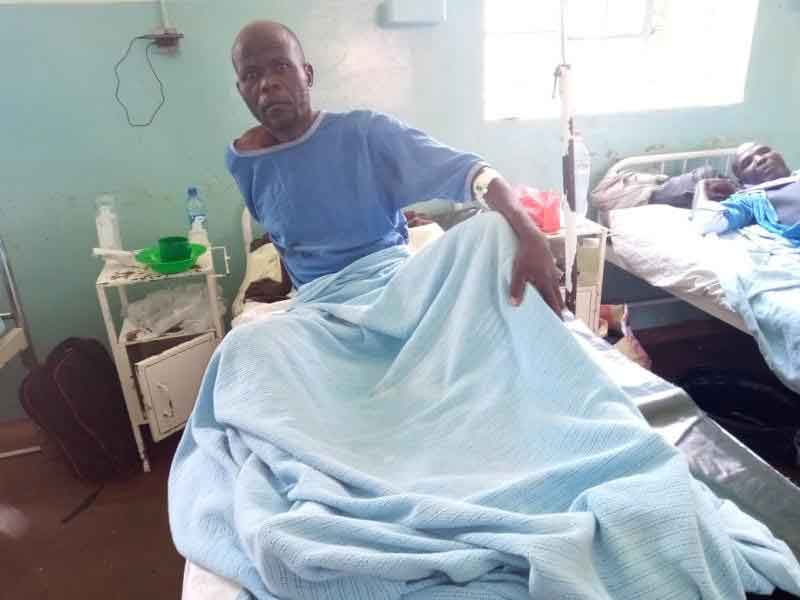 There is a way the best-laid plans go terribly awry as do the best-intentioned decisions. Welcome to the cruelty of Murphy's Law. "Whatever can go wrong, will go wrong," goes the adage that has found a cruel echo in western Kenya. Patrick Wanjala, 50, sits pensively at the edge of his bed at Kakamega County General Hospital staring at other patients wondering why the hell it had to go this way. Wanjala is a victim of a botched vasectomy that saw him rushed to the hospital on May 13 in excruciating pain after developing complications that left his left testicle swollen.
SEE ALSO: Business as usual attitude not good for vibrant sector
The father of 10 opted for the elective procedure after his wife refused to embrace family planning methods fearing the health risks associated with tubal ligations, pills, copper wires and so forth "I was approached by a community health volunteer who convinced me to undergo the minor procedure, a suggestion I willingly welcomed oblivious of the dangers," Wanjala says. Excited with the possibilities of not being able to impregnate his wife again and taking care of his 10 children without the possibility of having more, the peasant farmer thought it wise to give the procedure a try. "I own a paltry one-acre parcel which I find hard to divide amongst my nine sons," he says. May 6 found Wafula at Kharanda Health Centre in Navakholo Sub-county ready to undergo the male sterilisation procedure also considered permanent contraception.
SEE ALSO: Mitumba traders seek import approval
"I shared with my wife about it and she gave me the greenlight to go ahead. We hoped everything would go on well until I started feeling chronic pain and discomfort in the scrotum barely five hours after the surgery," he recalls. Not even the pain killers and antibiotics prescribed by the medics at the dispensary could ease the pain. He feared for the worst when the scrotum started swelling making it hard for him to even to wake up. Although his wife was fully aware of what was happening, it was unthinkable for Wanjala to explain to his children or his neighbours at Kharanda Primary School compound where they are housed after their homes were marooned by floods after River Nzoia burst its banks. A local assistant chief made arrangements for him to be picked from the camp to the county general hospital for specialised treatment after his condition started deteriorating. Ruth Nekesa, a general surgeon at the hospital says preliminary investigations indicate the operation was done by someone whose knowledge of anatomy is, at best, dubious.