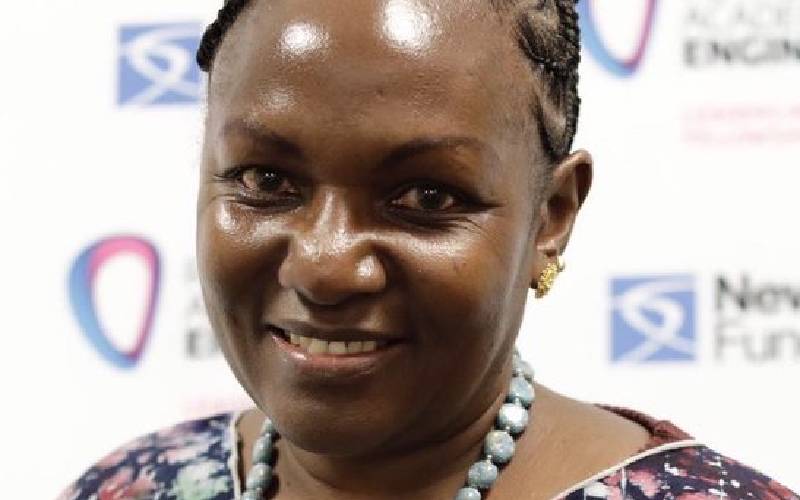 Kenyan entrepreneur Catherine Wanjoya (
pictured
) of Genesis Care has taken a challenge by the Royal Academy for Engineering in the UK to help in the fight against Covid-19. Wanjoya previously specialised in sanitary pads waste management. Her organisation has reworked its incinerators to safely dispose of used protective equipment on site, vital in the war against Covid-19.
SEE ALSO: Madaraka Express passenger service resume on Monday
Speaking to Standard Digital on Thursday, Wanjoya said the organisation did not have to start from scratch with its innovation as it has always been in the waste management business.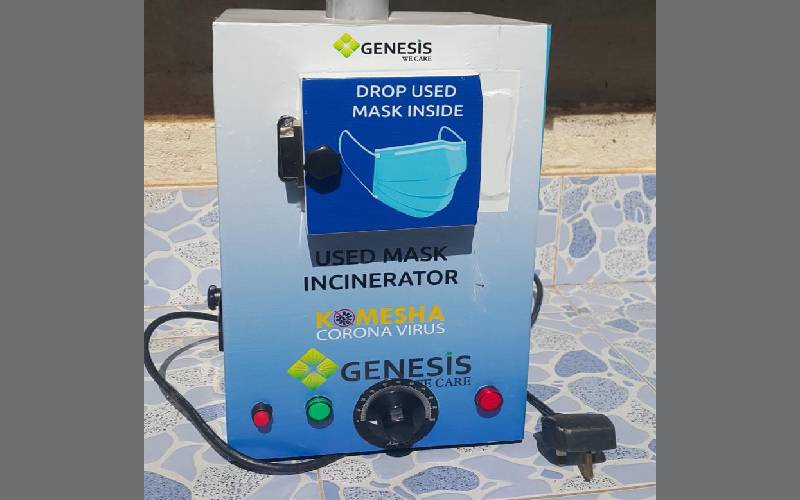 The idea came to her following motivation by the Royal Academy for Engineering in the UK to innovators to help in the fight against Covid-19. The Academy's increasing level of influence – in policy, research and education – was recognised when it was granted a royal title and became The Royal Academy of Engineering in 1992. The Fellowship currently includes more than 1,500 engineers from all sectors and disciplines of engineering. It reached out to its fellows from Africa to have them work on innovations that would boost the fight against coronavirus.
SEE ALSO: Journalists catching the corona flu from sickly media
As a fellow of the institution's Leaders in Innovation, Wanjoya and her team received training and mentorship from the RAE to redesign their incinerators to aid the disposal of the PPEs.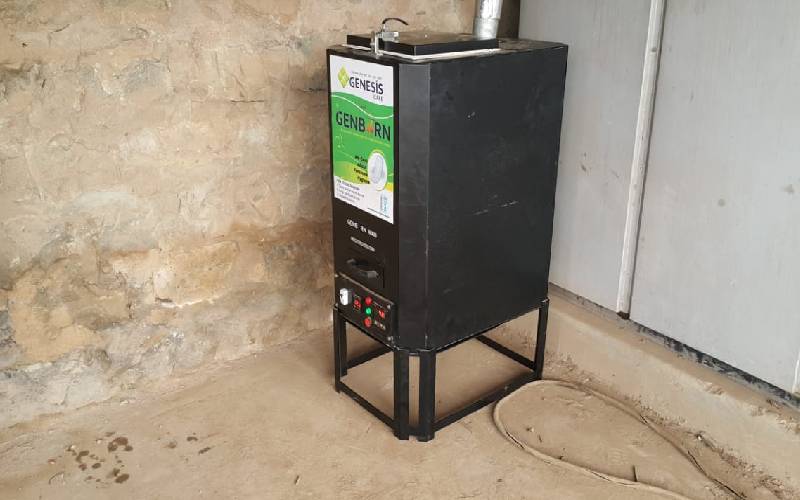 Wanjoya and her team, which includes engineers, have designed two types of incinerators; domestic and industrial. The domestic incinerator can be used at home or quarantine centres, where the bulk is not too heavy. The machines can burn up to 80 masks in a day while the industrial option can handle up to 20kg of waste.
SEE ALSO: Algeria tightens travel restrictions to limit coronavirus infections
According to the United Nations Environment Programme, safe management of waste is also likely to be critical during the Covid-19 emergency. Medical waste such as contaminated masks, gloves and other items can easily become mixed with domestic garbage, and should be treated as hazardous waste and disposed of separately. It is perhaps this idea that motivated Wanjoya's incinerators that dispose of the PPEs at the site. Open burning and incineration without adequate pollution control exposes waste workers and the surrounding community to toxic contaminants in air emissions and ash. Wanjoya says once incinerated, the waste is reduced to sterile ash, which she says is harmless to the environment. One pad, for instance, can be reduced to about 1gm of sterile ash. The incinerator for domestic use, which can be placed at quarantine centres, may be automated and switched on as one pleases. "You could set it to burn according to the number of disposals deposited or the weight." Wanjoya received Sh665,000 from the UK through the RAE's Leadership in Innovation, an amount she says is appreciated but more needs to be done. She is in talks with the government to receive a further Sh5 million to catapult her project. So far, the organisation has distributed three incinerators to Kiambu county, and hopes to work with more county administrators. Two other Kenyan entrepreneurs who received Sh665,000 from the UK to scale up their ideas were Collince Olouch for a mobile platform for real-time contact-tracing and public health information. Frida Njogu was also awarded for her project on data-driven insights on hospital and health facilities readiness to provide critical services.