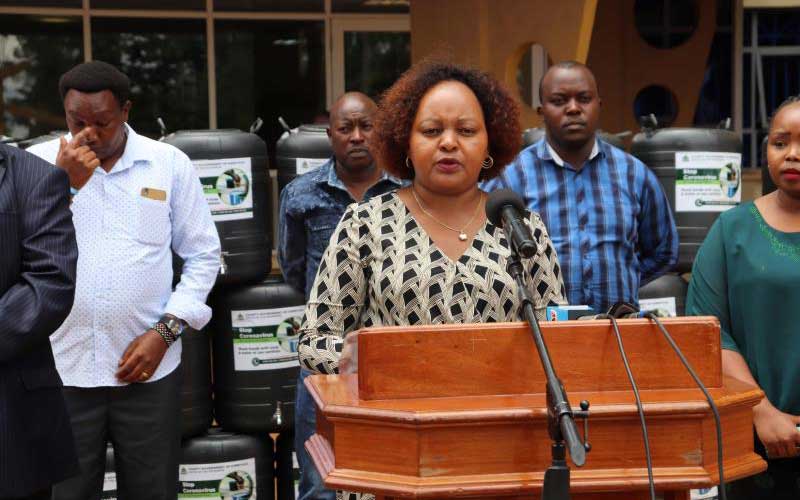 Central
EACC summons Kirinyaga County officials over graft
The Ethics and Anti-Corruption Commission (EACC) has summoned 38 officials of the Kirinyaga County as investigations into questionable tenders worth Sh130 million continued. EACC Central Region head Charles Rasugu said the officials will today record statements regarding the lucrative awards. Some of the suspect awards include the Sh50 million tender for the installation of a software to manage hospitals. There's also Sh10.6 million that went to foreign travel. The head of procurement, two chief officers and some officials of the tender committee are among those expected to record statements.
SEE ALSO: President Uhuru talks tough on new projects, corruption
"We want to establish if there was misappropriation of public funds and ascertain whether procurement procedures were followed," said Rasugu. "We have obtained all necessary documents from the county governments concerning the tenders," he added. The commission is probing at least 10 questionable tender awards that the local assembly had earlier raised questions about. The assembly went ahead to table a Motion to remove Governor Anne Waiguru from office last month over the awards.
Impeachment bid
SEE ALSO: To prosper, we have to change our mindset and free Kenya from ethnicity
In the impeachment Motion, Kirinyaga MCAs accused the governor of abuse of office, violation of procurement laws and bearing a conflict of interest. Mutira MCA Kinyua Wangui detailed the questionable tenders terming them fraudulent. He also accused Governor Waiguru of "interfering with the procurement process" and questioned her integrity to continue serving as governor. The governor, however, denied the graft accusations saying that the claims were politically motivated. Among the tenders include that for the design, development, installation and commissioning of Integrated Hospital Management Information System which Kinyua said was awarded to a company that did not exist at the time of advertisement.
SEE ALSO: Four men lynched on suspicion of stealing goats in Kirinyaga