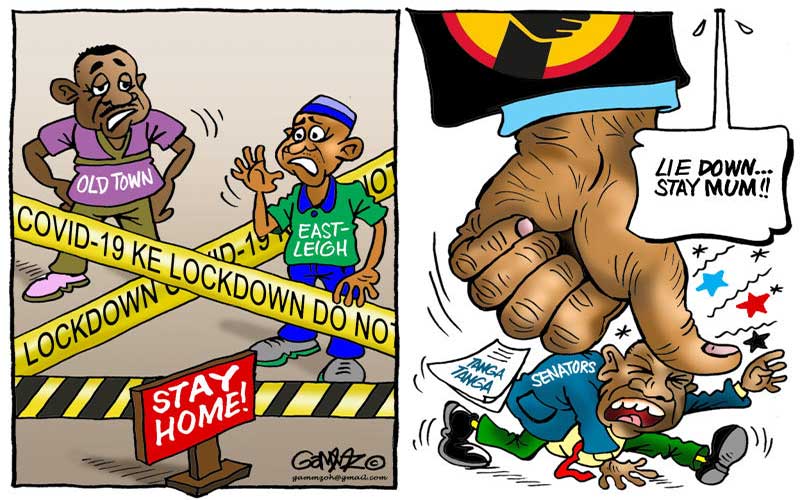 As the political drama unfolds in Kenya and many of us are left scratching our heads wondering what exactly is happening, it is important that we should not get caught up in the pettiness. While minor politicians trade jibes and reporters make mountains out of molehills, every concerned Samaritan in Kenya has a certain duty to transcend the arguments and focus on a bigger picture for our country's future. Nothing is easy right now. While economic growth was on a positive trajectory last year and many other positive developments were happening in Kenya - increased foreign investment, a growing local high-tech scene and an expanding universal healthcare programme to name but a few - most of that has been put on hold due to coronavirus, and is likely to remain stuck in the immediate future.
Symbolic action
The best thing for us to do at this moment in time is to think about what we can do for our nation, and remember that unity is of the essence.
Critical junction
It seems that many of our elected officials are spending a little too much time thinking about advancing their own agendas, and not enough time focusing on what they can do for their country, especially during this time of difficulty.
Mr Guleid, the former Deputy Governor of Isiolo County, is CEO, FCDC Secretariat