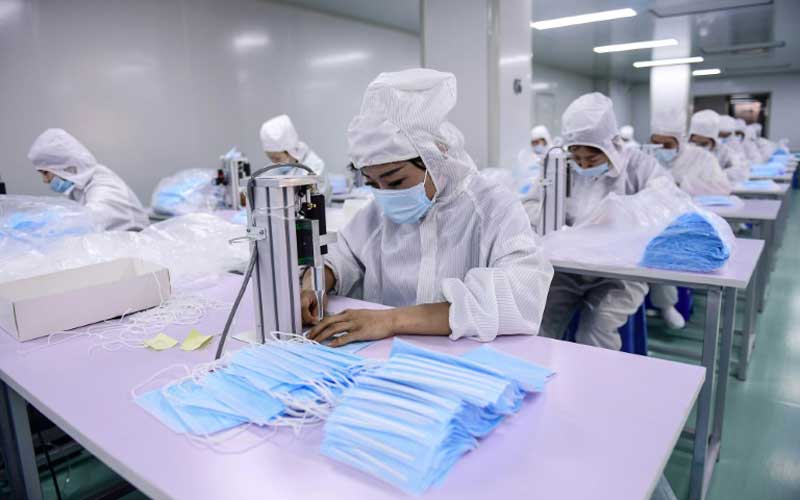 China's ramp-up of mask production to counter the coronavirus outbreak has claimed unlikely victims -- nappies, wet wipes and sanitary towels that are made with the same raw materials. Manufacturers say textiles such as nonwoven fabric have been in short supply from being diverted to the more lucrative mask business, leaving producers of hygiene products high and dry. Some firms have been forced to halve production or hike prices, with the industry expressing concern over the future of supply lines. As the coronavirus pushed China into lockdown after surfacing in the central city of Wuhan in December, leaders embarked on a massive effort to produce enough masks for overwhelmed medical staff and the country's 1.4 billion people.
Reduced production
Lin Yanting, deputy general manager of another nappy-maker DaddyBaby, said the cost of non-woven fabric remains around 50,000-60,000 yuan per tonne.
International impact
Shen said he was "worried" about an impact on supplies outside China. "We simply haven't been able to produce the goods," he said, adding that half the company's non-mask production used to be exported. "Customers have been negotiating with us, saying they need us to step up production." But he estimates suppliers make 10 times more profit by putting raw materials to use in masks than nappies.