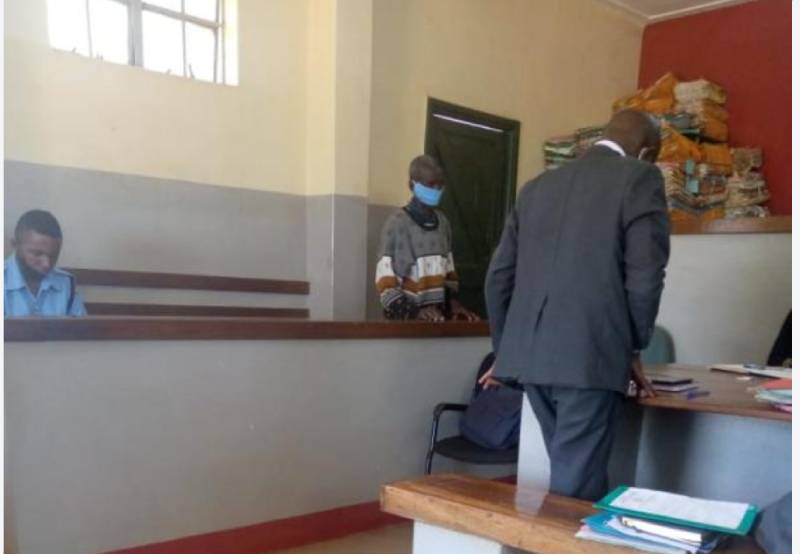 A 76-year old man has been charged for maliciously damaging a perimeter wall and gate belonging to Seventh Day Adventist West Kenya Union Conference Church. The demolished wall and the gate are worth Sh2.9 million. Agal Achom who appeared before Senior Principal Magistrate Fatuma Rashid is said to have destroyed the church's concrete fence and its permanent gate on January 10, 2020 at Kanyakwar location in Kisumu County. Achom is purported to have been joined by his sons and a neighbour in demolishing the church's perimeter wall of a parcel of land number Kisumu Kanyakwar 15037 following a land dispute.
SEE ALSO: Why group wants ex-MP, wife sacked from water agency board
He is alleged to have conducted the demolition in the wee hours of the night using a bulldozer. Achom denied the charges and was released on Sh100,000 bond. Achom is said to have filed a civil case against Phoebe Muea, a woman he had a land dispute with over a parcel of land registered as parcel East Kisumu/Kanyakwar B 1483. According to court documents, a magistrate's court ruled in his favor and gave him orders to repossess the land after Ms. Muea failed to appear for the hearing of the suit. However, Achom is purported to have used the court order as a tactic to destroy the church's wall as he went to reclaim a land that was different from the one, he filed a case against.
SEE ALSO: Judge temporarily halts release of tell-all book by Donald Trump's niece
"This was a tactic by Achom to get a court order that he would use to demolish a perimeter wall which is in another parcel of land Kisumu/ Kanyakwar 15037 belonging to SDA West Kenya Union Conference," court documents read in part. According to the court documents, the case where Achom was to repossess parcel East Kisumu/Kanyakwar B 1483 was concluded and an order issued on the parcel and not on the one belonging to the church. Court documents stated that the two parcels were far apart from each other and that the demolition was pure malice. The church is said to have purchased the parcel from its owner June Asiyo and that they had all documents showing that they owned the land. The case will be heard on July 9.