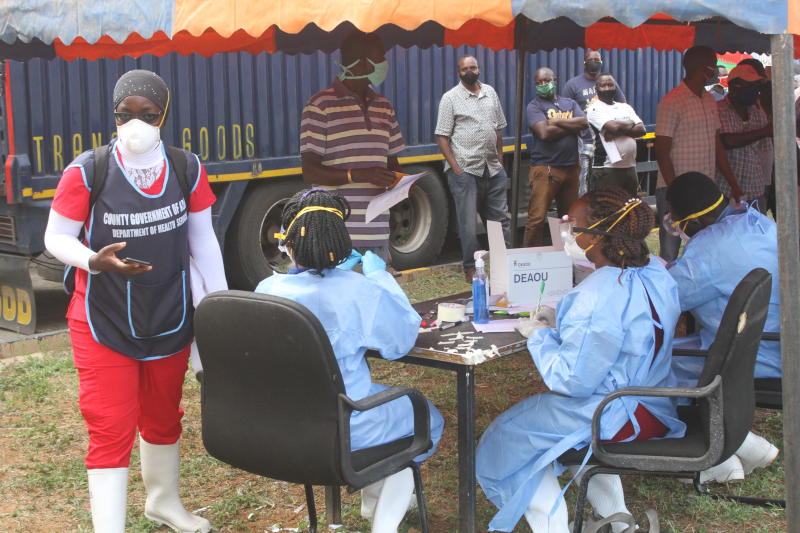 President Uhuru Kenyatta yesterday moved to control the spillover of Covid-19 cases from neighbouring Somalia and Tanzania by shutting down Kenya's borders with the two countries. He also extended the dawn-to -usk curfew for a further 21 days to June 6, 2020 in a bid to flatten the curve. The cessation of movement in and out of Mandera, Nairobi Metropolitan area, Kilifi, Kwale and Mombasa Counties was also extended for the same period. In an address to the nation from State House Nairobi, the President also announced that 49 more people had tested positive for Covid-19 raising the number of infections countrywide to 830. Five more persons have also died raising the number of deaths to 50. To stem the tide further, the President banned movement of persons, or passenger ferrying vehicles in and out of Kenya from the two countries with exception of cargo ferrying trucks.
SEE ALSO: Business as usual attitude not good for vibrant sector
Weak link?
To seal loopholes of potential infections, Kenyatta said truck drivers must be tested and issued with a Covid-19 free certificate before they gain entry into Kenya. "If we had not taken these steps, there will be many thousands of infections and indeed many more fatalities. It is however clear that we are still yet to deliver a fatal blow to this enemy," he said. The decision to ban movement at the porous borders, was informed by a surge of Covid-19 cases from the two countries. Of the 166 cases reported in the country this week, 43 of them are imported from Tanzania and Somalia.
SEE ALSO: We've to mend the wrongs or crumble under Covid-19
The cases are spread across five counties adjacent to the borders with Wajir leading with 14, 16 in Namanga, 10 in Isebania, two in Lungalunga and one in Loitoktok. The Head of State said a total of 78 truck drivers of foreign nationality were denied entry into Kenya during the same period after testing positive. "If we had not done that, the imported cases will today have accounted for more than 50 per cent of this week's infections," President Uhuru sought to justify the directive. The President is keen to ensure the gains made in the fight against the disease are not lost with so far 301 persons who tested positive having recovered. With the Covid-19 fatigue and desperation having set in, many Kenyans were hoping the President would announce re-opening of the economy after the 51 days of curfew and partial lockdown, but the President had more grim news for the anxious nation.