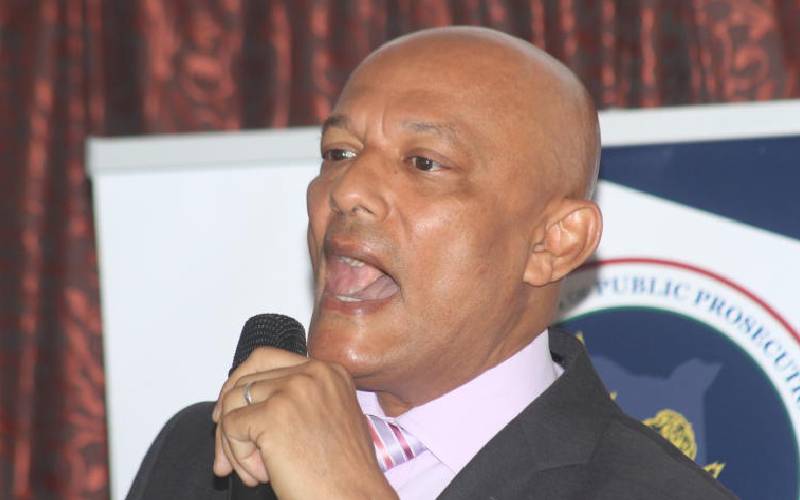 The anti-graft agency has opened a probe into Uasin Gishu County government's plan to buy the National Bank Building in Eldoret for Sh570 million. The County government says the building will house staff offices. The amount is broken down into Sh400 million for the purchase of land while Sh170 million is for acquisition of the building. In a letter to Uasin Gishu County government, addressed to the County Secretary Edwin Bett, the Ethics and Anti-Corruption Commission (EACC) boss Twalib Mbarak, through Deputy Director, North Rift region, Japheth Baithalu, has initiated an investigation into allegations of irregular procurement process.
SEE ALSO: EACC asks to table new evidence in Waluke graft case
"EACC is seized of information that the administration has irregularly procured or is in the process of irregularly procuring a building within Eldoret town," Baithalu states. "You are further advised to suspend transactions until our investigations are finalised. To facilitate investigations on the mentioned allegations, kindly, but urgently, provide the documents sought." EACC has sought 16 particulars to establish whether due diligence was followed. The commission wants an approved procurement plan, certified copy of the advertisement for the bidders to express interest and certified copy of blank tendering documents with the county specifications for the building. Also the Mbarak-led commission want to be supplied with the tender document buying register in respect of the building, certified copies of tendering documents submitted by bidders, certified copies of bid bonds, certified letter appointing tender opening committee, certified copy of tender opening minutes and letters appointing evaluation committees.
SEE ALSO: Haji, EACC isolate Kinoti as fight for more clout rages
Further, the investigators will be scrutinising technical evaluation reports, notification of awards and regret letters to bidders, letter of acceptance of notification of award, government evaluation report for the disposed of building, any contract or sale agreement made between the seller and the county and documents related to payments if any and any other relevant documents used during the transactions. Investigators handling the matter told The Standard that based on the documents supplied, they will be inviting a number of officials for interrogations to ensure the transaction is above board. Bett has already acknowledged receipt of the EACC letter. The building in question is adjacent to the current county headquarters along Uganda Road in Eldoret town. Already, an Uasin Gishu resident has written to the EACC requesting it to probe the government over the planned acquisition of the building. Through his advocates, Benjamin Magerer Kiptanui, a resident of Turbo sub-County, wrote to Mr Mbarak over what he termed 'irregular purchase' of the building.