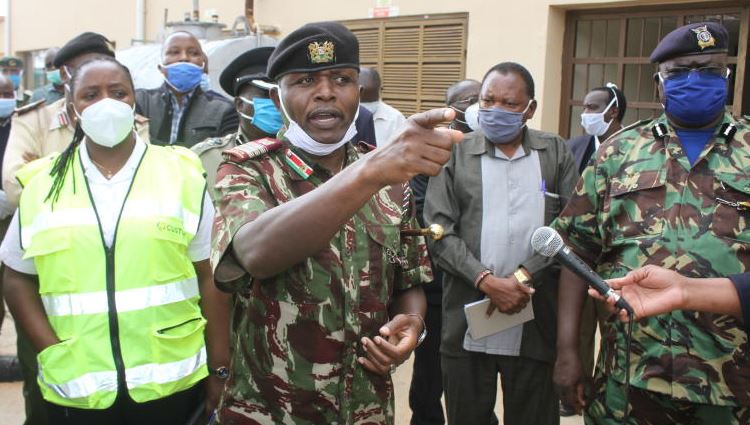 The government has heightened surveillance at the Namanga border point to curb the spread of coronavirus. Rift Valley Regional Commissioner George Natembeya (pictured centre), who toured the one-stop border point this week, warned those using illegal entry points and compromising the Covid-19 fight. "We are pleading with people to be responsible and ensure we are not putting others at risk," Natembeya said.
SEE ALSO: Malawi's new President promises to free the country from corruption
Kenyans and Tanzanians found illegally crossing the Namanga border will be quarantined for 14 days. The commissioner, who was accompanied by the Rift Valley security committee said the border point has been earmarked as a place from which the virus can spread due to illegal movements. Natembeya told truck drivers that testing them for Covid-19 before they embark on their journey was inevitable. He said although he was was satisfied with the measures put in place to prevent the virus from spreading further, all truck drivers will have to wait at the border town for medical checkup.