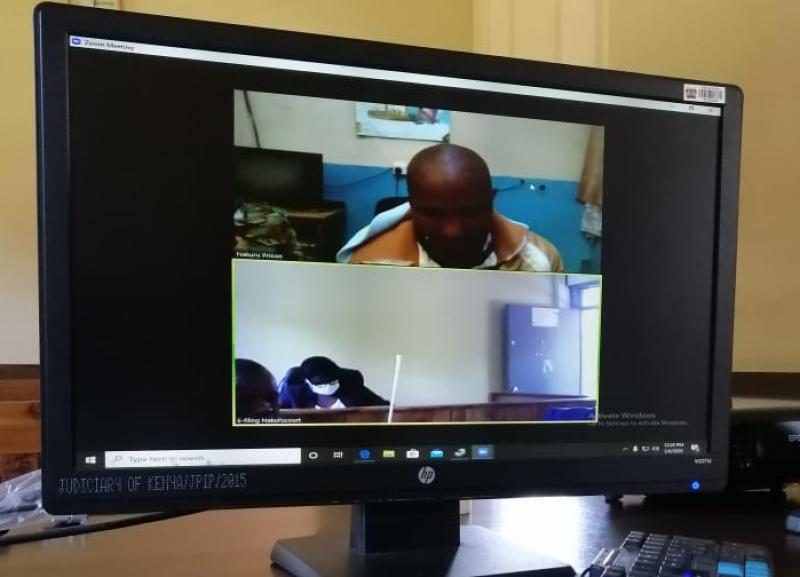 A man will serve a life sentence for defiling an 11-year-old girl and 20 years for defiling a 12-year-old girl. Francis Kariuki was found guilty of defiling the two minors on November 5, 2018 at Mutukanio area, Njoro sub-County within Nakuru County. He was also guilty of committing indecent acts with the minors after testimonies by seven witnesses implicated him. In her ruling, Senior Resident Magistrate Yvonne Khatambi said that a deterrent sentence would serve justice to the two girls whose lives were destroyed.
SEE ALSO: Court orders retrial of two Kenyan rugby players convicted of gang rape
"I notice that the offence is serious and has been rampant in this area. The accused is sentenced to serve life imprisonment for count one and 20 years for count two," Ms Khatambi ruled. Khatambi ruled that the evidence by the two complainants were consistent with each other in both testimonies and cross-examination. "The minors testified that they could undoubtedly identify the accused, since he spent over 25 minutes defiling the 11-year-old and 15 minutes with the 12-year-old in broad daylight," she said. The girls said that they had gone to fetch fuel wood in the forest in the company of a third minor when the assailant approached them and asked them if they had a permit. When they said they did not have, he directed the two to undress and lie down on the ground after which he defiled them as the third child watched. After defiling them, he ordered them out of the forest.
SEE ALSO: Better laws, not noise, will end rape and teenage pregnancies