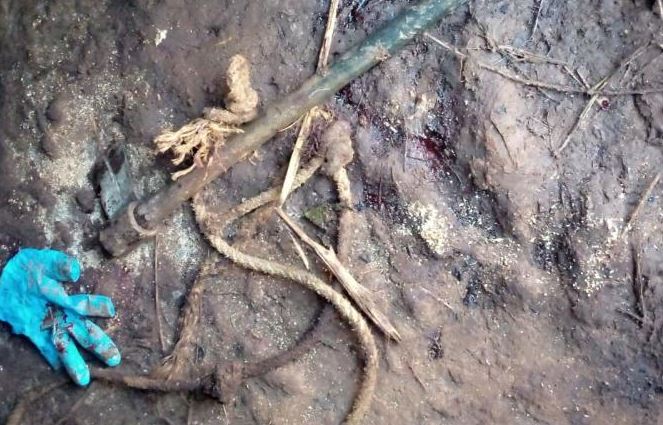 A sleepy village in Limuru, Kiambu County woke to a horrific scene of a couple beaten to death by unknown assailants. Residents of Kinyogori were woken by screams early morning after Njuguna Kungu, 76, and Mary Wambui, 70, were found lying in a pool of blood. Michael Kangethe, the area chief, said that he was informed of noise in the area at around midnight and called police in a nearby Kinyogori Police Station who responded swiftly and arrived at the elderly couple house. "On arrival, police officers saw two dead bodies of the said couple," Kangethe said.
SEE ALSO: DCI mulls inquest on children found dead in car
Kang'ethe added that unknown assailants could have taken the advantage of the rains that are pounding the area to kill the couple without them being heard by neighbours. "This family has been having issues over land for some time now and all indicators point to the feud as the cause of this heinous act," Kangethe added. In the couples' house, an old axe suspected to be the weapon used was still lying in the sitting room with packets of flour strewn everywhere, an indicator of possible resistance by the couple. A rope was also recovered. The bodies had deep cuts on the head and shoulders. Jane Mbugua, a neighbour said apart from the simmering land dispute which is known, the couple was very peaceful and interacted with neighbours well. "We are very saddened by this incident, we have not witnessed this kind of animosity more so targeting old people. We appeal to the relevant authorities to get into the bottom of the matter and nail the culprits," Jane said.