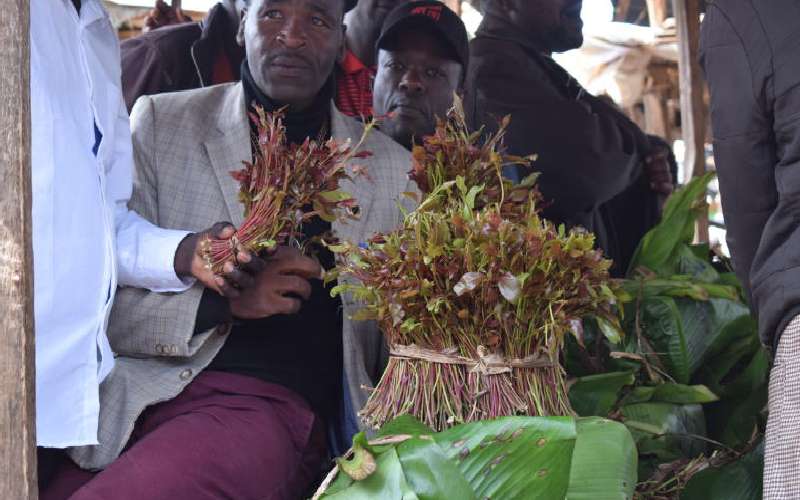 A special sitting to discuss the banning of miraa by a number of counties is being planned by the county assembly. Speaker Joseph Kaberia said the assembly has been alarmed by the confiscation and burning of miraa by some counties under the guise of preventing spread of coronavirus. "I have talked to assembly majority leader Victor Kariithi and minority leader Ayub Bundi as well as MCAs from miraa growing regions who are concerned with the disruption in miraa trade," said Mr Kaberia in an interview.
SEE ALSO: Why this pandemic calls for an honest discourse
"We have heard many counties are demolishing miraa kiosks and banning the trade. Others have raised taxes. This is unacceptable and we will discuss it in the assembly." Kaberia asserted that under Kenyan laws, miraa is a legal crop that should be treated like other cash crops. He pointed at Lamu, Nyandarua, Kitui, Machakos and Murang'a as the counties that have banned trade in miraa. "Where is miraa going to be sold in Kenya? Igembe, Tigania and Imenti have planted miraa. So has Tharaka Nithi and Embu counties. Where are farmers going to get money to sustain their families? This is a matter that needs deep consultations at the national level," said Kaberia. He appealed to President Uhuru Kenyatta to allow miraa traders to operate within curfew hours.