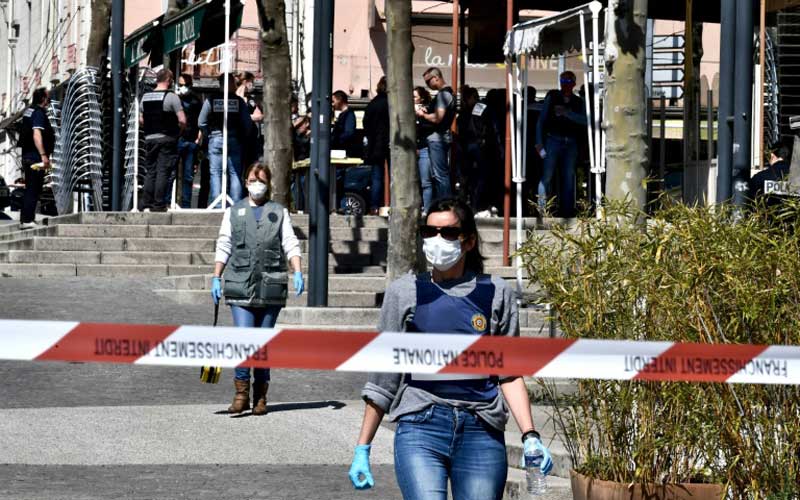 French police have arrested three Sudanese nationals in a terror probe after a stabbing spree in the southeast left two people dead, investigators said on Sunday. The attack by a lone perpetrator took place in broad daylight Saturday, with the country on lockdown to stem the spread of the deadly coronavirus. Prosecutors have launched an investigation into "murder linked to a terrorist enterprise" and "association with terrorist wrongdoers" after the rampage through a string of shops in the riverside town of Romans-sur-Isere, which has a population of 35,000. The alleged assailant, identified as Abdallah Ahmed-Osman -- a Sudanese refugee in his 30s who lives in the town -- was arrested without a fight.
'On his knees praying'
On Sunday, the number two in France's interior ministry, Laurent Nunez, told France Inter that "to our knowledge he (Ahmed-Osman) acted alone".
Suspect agitated
Ahmed-Osman obtained refugee status in France in June 2017, according to investigators. He was previously unknown to the police or intelligence services.