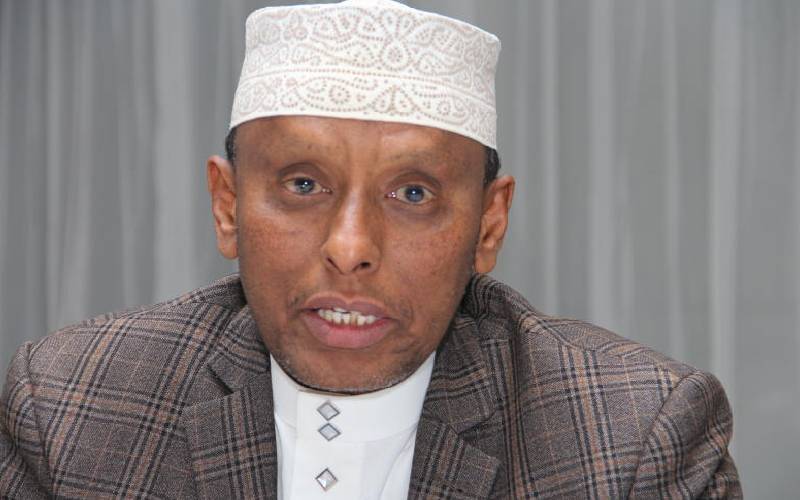 Nairobi
EFP chairman wants measures put in place to ensure cash collected from pay cuts is properly used
Economic Freedom Party (EFP) has hailed President Uhuru Kenyatta and his deputy William Ruto for taking a pay cut in the wake of the coronavirus pandemic but urged for proper use of the funds. In a statement seen by Standard Digital, EFP party chairman Isaac Abbey urged the government to collect funds generated from the pay cuts and use it in the fight against the deadly bug. "EFP takes this earliest opportunity to welcome President Uhuru's move to embrace pay cut to in the wake of the coronavirus outbreak to help the current health situation," he said. Abbey emphasised on the prudent use of the funds that will come from the said deductions, adding that if not properly utilised, the good gesture by national leaders will make no sense.
SEE ALSO: Why Uhuru is cracking whip amid coronavirus
He urged the National and county governments to establish a structured way of how the pay cuts and the donations will be collected and channelled towards the fight against the coronavirus pandemic. "Both the national and county governments should come up with a structured manner of collecting this pay cuts and other donations to prevent bad elements from siphoning the donations for their personal gain," he said adding that similar gestures have been abused in the past. Abbey said it is only through a structured way of the collection that the funds will help in providing some of the much-needed items such as sanitizers, creation of awareness and others set aside for the medics who are helping those infected with the bug. "With well-laid structures for accountability, the money will go a long way in helping in providing sanitisers, advocacy to millions of Kenyans on how to avoid infection." Abbey also lauded the governors and other leaders led by the two Speakers for showing a good gesture when they also announced to take pay cuts.
SEE ALSO: Bailout will save manufactures from virus shocks
"It is laudable that county governors and other national leaders have also embraced this good gesture to let go a portion of their pay for the sake of Kenya and to help combat and mitigate the spread of Covid-19."
Government directives
EFP told Kenyans to adhere to the government's directives and maintain personal hygiene and the social distance rule to contain the disease. Kenyans should minimise movement, adhere to all the precautionary measures announced by the government, and above all wash hands and avoid handshakes," said Abbey, adding that the coronavirus does not move, people move it. President Uhuru on Wednesday announced an 80 per cent pay cut for him and DP Ruto in the face of coronavirus pandemic.