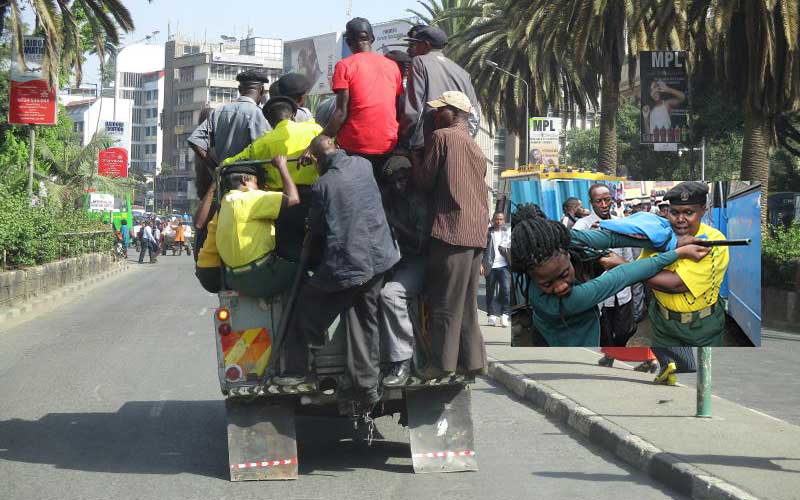 Nairobi
The move is expected to create chaos in the city
Nairobi Governor Mike Sonko has ordered city county inspectorate and enforcement officers to immediately stop arresting offenders following the coronavirus crisis. Sonko said the move was in line with the directives issued by President Uhuru Kenyatta on Sunday as part of preventive measures against the spread of the highly-contagious virus. "I have suspended with immediate effect all the arrests by the Nairobi City County government Inspectorate and Enforcement officers until further notice," Sonko said a letter to acting county secretary and head of public service Justus Kathenge. He said the decision was informed by the fact that the operations of all courts were suspended and suspects could not be arraigned within 24 hours.
SEE ALSO: Latin America virus cases top 1m as UK, Russia ease lockdowns
"Many suspects are held in county vehicles for long periods of time before arraignment, and the environment violates WHO guidelines on exposure to Covid-19 (the disease caused by the virus)," Sonko said. Falling short of explaining how city laws will be enforced, Sonko added that the
"departments shall remain vigilant" to ensure the rules are followed. The directive could create chaos in a city already out of its depth in the provision of quality services for its residents. Hawkers, who are always engaging the askaris in running battles for selling their wares in the city centre, could now, with utmost impunity, pitch tent at the heart of the capital. Time will also tell how the thousands of public service vehicles (PSVs) drivers will be made to toe the line.
SEE ALSO: We must borrow the wisdom of our forefathers to win current battles
The suspension of the arrests is part of the grand scheme the county is putting in place to deal with the virus. Earlier, it announced plans to train about 3,500 health workers by Friday on how to handle cases of the virus. Nairobi County Health Executive Hitam Majevdia said already health officers had been trained with another 100 expected to undergo similar training today. Kenya has three posited cases of the virus. Globally, 175,530 cases have been recorded in 145 countries.