Editorial
They must work harder to improve on quality and to make their products' prices more affordable.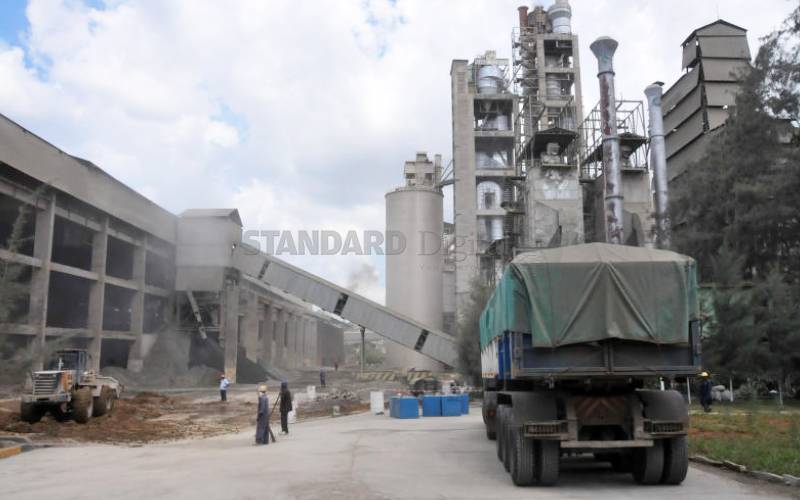 News that the manufacturing industry might not be able to reach its growth target of 15 per cent in 2022 is disturbing, especially to thousands of unemployed youths who have been banking their hopes on the sector. As manufacturing contributed 7.74 per cent to the Gross Domestic Product (GDP) in 2018, to hit the target the industry has to plug a gap of 7.26 per cent in the next two years. This, to our captains of industry, is a tall order. What's most saddening is the fact that the gap has been widening instead of shrinking. The sector's contribution to the GDP in 2017, for example, was 8.05 per cent. In 2016, it was 9.32 per cent.
SEE ALSO: If Kenyans elect Ruto as President they will regret — Atwoli
But, in all fairness, the industry has had its ghosts to contend with. An influx of illegal goods into the market, some locally produced and others sneaked in from outside, have rendered legitimate Kenyan industries' goods noncompetitive as the illicit goods are sold much more cheaply. Unbridled importation of goods has also dealt our industries a mortal blow. While it is not an offence to import, heavy importation of goods greatly undermines our industries. The hard economic times have not helped matters either. Small manufacturers, for instance, are unable to access affordable lending, thus hurting production.In addition, many local industries lack modern facilities and therefore cannot compete with their counterparts abroad. These include the jua kali industry, which has immense potential to create jobs, but artisans still rely on crude equipment to produce goods. However, despite all the problems they are facing, local manufacturers need to pull up their socks.
SEE ALSO: OPINION: Why Mutua may just amaze Kenyans by becoming the 2022 preferred presidential choice
They must work harder to improve on quality and to make their products' prices more affordable. Most textile importers are attracted to foreign products because they are cheaper or of better quality compared to local ones. It is mind-boggling that products shipped from hundreds of kilometres away end up being cheaper than locally manufactured ones. Yet, even as we put pressure on local manufacturers to up their game, we are cognisant of the fact that they cannot achieve much without the State's goodwill and help. They need not only a financial leg-up, but also government protection. There's need for regulation, probably in the form of tariffs, to shield the manufacturers from cheap imports. Besides, the government should consider offering incentives and subsidies to lift the struggling sector.
SEE ALSO: Rift unlikely to give troubled Ruto a shoulder to lean on
This is because if we allow the sector to remain on a downward spiral, we will not only be denying the government much-needed funds, but also jobs to our youths. Unfortunately, we will be handing both advantages — and we have partly done this already — to big manufacturers such as China.