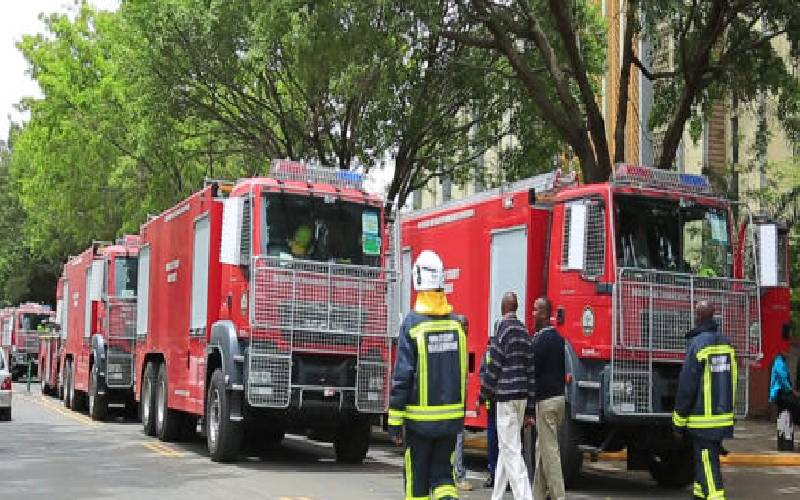 Property of unknown value was on Saturday morning destroyed after fire gutted a building on Luthuli Avenue in Nairobi's central business district. The building houses hardware stores, stalls and residential apartments. Multiple callers reported flames coming from the inside of Waringa building on Luthuli Avenue prompting the county fire team to mobilise.
SEE ALSO: Stand-off at City Hall as ward reps spend night in chamber
Nairobi County firefighters are currently at the scene to try and contain the fire. No casualties have yet been reported.
More to follow…