Rift Valley
The late former president visited a small mission school and changed its face for good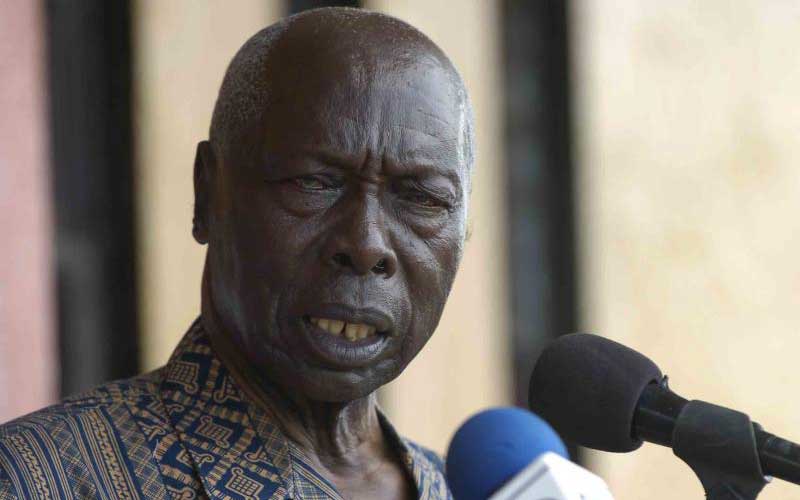 The year was 1986, and President Daniel arap Moi
(pictured)
was touring the North Rift. Here he encountered the sad reality Female Genital Mutilation (FGM). The survivors were living in obscurity at a makeshift centre at Kapsowar Mission Hospital. The girls, who had fled their homes to escape the cut, were being accommodated at the mission facility.
SEE ALSO: Women hail victory as Sudan moves to ban FGM
Due to their swelling numbers, life was not easy for them. Providing for their education and basic needs was an uphill task for the missionaries. On this visit, Moi had been invited to preside over a funds drive to enable the institution build a maternity wing. Maternal deaths associated with difficult childbirth occasioned by FGM were rife. "From the hospital the president could see the dilapidated make-shift rescue centre. He was shocked after being told that the structure was a camp for children and women running away from FGM," recounted Johnstone Cheptoo, a local chief. What shocked the former president was the fact that nobody wanted to associate with uncircumcised girls. They were stigmatised and considered outcasts. However, escaping FGM posed a social stigma for the girls and men shunned marrying them when they came of age.
SEE ALSO: FGM cases rise as schools remain closed
After listening to the horrendous experiences the girls were going through, Moi ordered the then Elgeyo Marakwet district commissioner, Samuel Ambuka to immediately start the construction of new buildings for Kapsowar Girls. "Families occupying land surrounding the school were resettled elsewhere. The school land was expanded to more than 20 acres," recounts Cheptoo. Kapsowar, being located on an escarpment, was not ready for the buildings that Moi had in mind. But the president was not about to let anything come between him and his dream for FGM survivors. He ordered that the project go on. "The excavation was one of a kind it took three months for equipment from Nakuru Provincial headquarters to do the excavation and bring the required level to sustain an institution," says John Kwambai, another retired senior chief under Moi's government. "Within a few months, the Kapsowar Girls had one storey building serving as the administration block, eight classrooms, two laboratories and six dormitories. This effectively elevated the school to a provincial school status," he said.
SEE ALSO: What I have learnt in my four years of research on FGM
In 1991, Mzee Moi donated a school bus to the school. Today, Kapsowar Girls is Moi Kapsowar Girls in memory of the president's revolution of the once rescue centre. "The school changed it's uniform to Moi's favourite colour - Maroon. The school has grown in leaps and bounds ever since. Its alumni are spread across the country in various professions," said the school chaplain, Rev Richard Cherop. In 2013, the school was elevated to a national school. It's principal, Hellen Mabese said the school has lost an iconic founder and mentor.