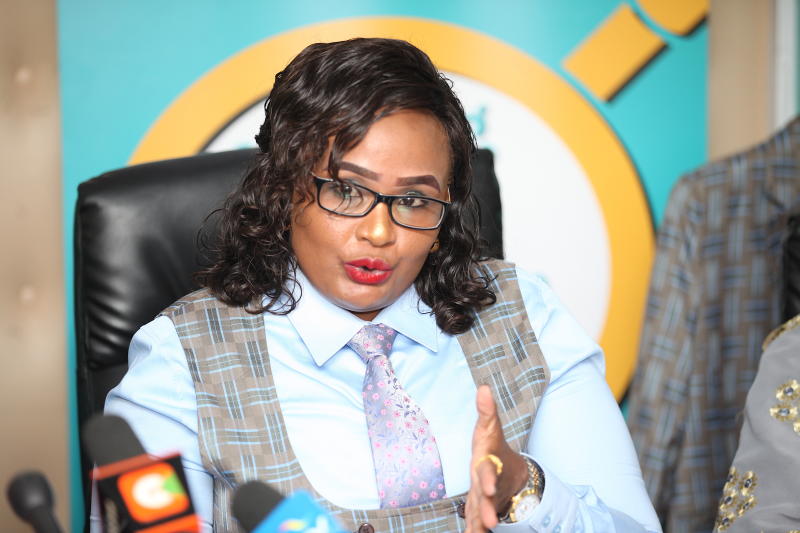 Nairobi
IPOA has blamed the backlog of cases on delays by witnesses in recording statements on complaints under investigations.
Independent Police Oversight Authority (IPOA) has blamed the backlog of cases on delays by witnesses in recording statements on complaints under investigations. IPOA said among the cases that were affected by the slow response of witnesses were the recent incidences where police were accused of misusing firearms in Kasarani and Majengo areas in Nairobi. "There is a slow response by members of the public to give statements despite our calls to help us in the pursuit for justice," said IPOA Commissioner Ms Doreen Muthaura during as presser at the authority's offices in Nairobi yesterday. Muthaura said the witnesses might be afraid of being victimised by the suspected police officers but pleaded with them saying they were guaranteed of security once they come forth.
SEE ALSO: Ojaamong to put up a defence in graft case
"We are working with Witness Protection Agency and there is no need to fear because security is guaranteed to those who come forth with information regarding investigations we are conducting," said Muthaura. She said the laxity of witnesses was threatening to undermine the quest for justice since the threshold for many cases the agency said it was investigating required proof beyond doubt. Among the cases under investigations where calls for witness statements have been called by the authority include the suspected killing of Stephen Machirusi at Santon area in Kasarani on January 15. According to IPOA, their preliminary investigations have indicated that the victim was fatally shot during demonstrations, and investigations were ongoing including the call for witness statements. Another case that IPOA is still seeking witness statements is the alleged fatal shooting of Ahmed Majid on January 16 at Majengo area in Nairobi. According to the preliminary inquest by the authority, the victim was killed after an argument with police over their arrest of another man suspected to have been in possession of bhang.
SEE ALSO: LSK wants Nakuru policemen taped grabbing suspect's genitals interdicted
IPOA is also investigating other cases including the shooting of Constable Abdi Khadir in Korogocho in Nairobi who succumbed to injuries with questions emerging on whether he was shot by his fellow police officers or criminals. The Anne Makori-chaired authority also said it was at the advanced stage of report writing and recommendation for the allegations of police brutality against protesting students of JKUAT that occurred in November 11 last year. Makori asked the members of the public and victims to make formal complaints to allow the authority to officially launch investigations.