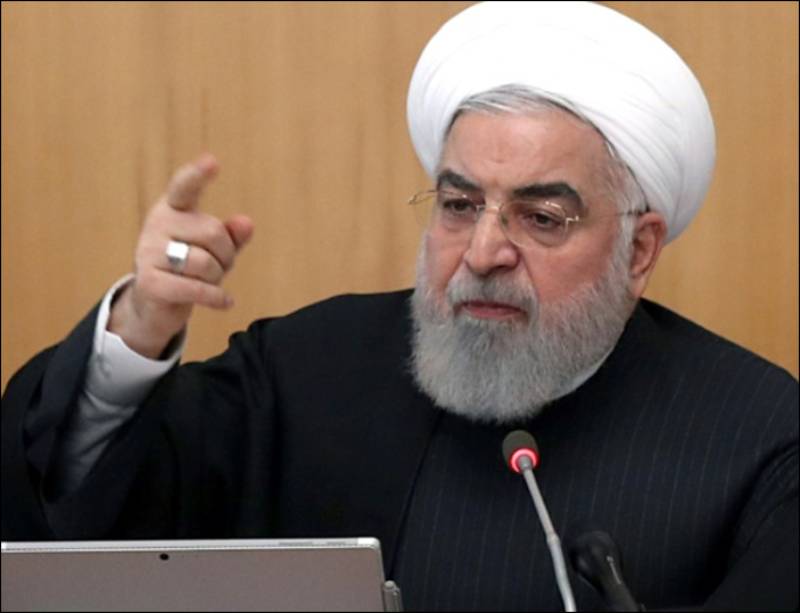 Iranian President Hassan Rohani on Wednesday called for a major change in his country's government, implicitly acknowledging that the catastrophe of the Ukrainian plane shot down in Tehran had caused a crisis of confidence in the authorities. The Boeing 737 crashed a week ago in Tehran, killing 176 people, mostly Iranians and Canadians. Rohani called for "national unity," and even "national reconciliation," after the authorities' delay in acknowledging responsibility for the tragedy has resulted in outbursts of anger and outrage since then. Saturday. Referring to a series of "tragic" events since the beginning of January - from the removal of a prominent Iranian general by Washington to the "unacceptable" catastrophe of the Ukrainian Airlines flight -, Rohani said it must lead to "a big decision" within the Iranian political system.
SEE ALSO: Blast at Tehran clinic kills 19, says state-run news agency
"And this major decision," he added, "is national reconciliation." The legislative elections scheduled for February 21 "must be the first step," said the president, in an address to the council of ministers and broadcast, exceptionally, live by state television. For this election, "the people want diversity," he said in a very determined tone, calling on the authorities responsible for validating candidates not to disqualify all the time. "The people are our master [...] and we are their servants. The servant must address the master with modesty, precision and honesty," also said Mr. Rohani. "People want to make sure that the authorities treat them with sincerity, integrity and trust," he said.