Kenya
Over the decade, social media has become entwined in people's lifestyles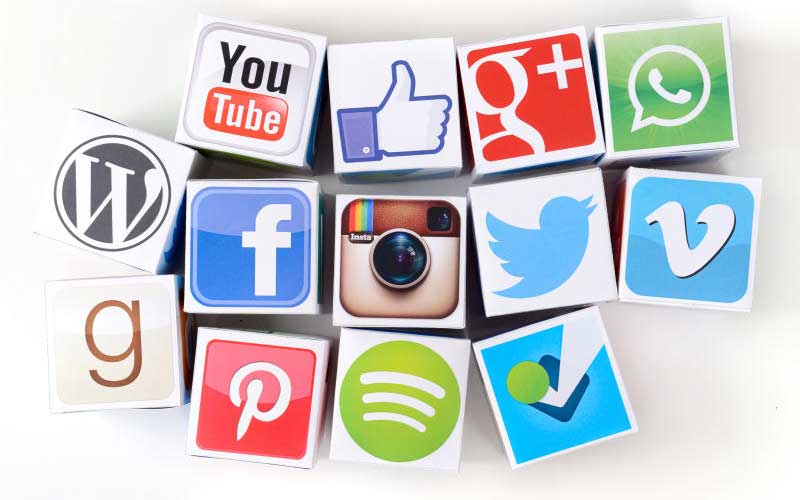 When social media started gaining popularity in the late 2000s, people regarded the platforms as a playground for young people. Nobody imagined that one day, sites like Tinder would change the dating world and Facebook and Twitter would become the go-to place for information and entertainment. Over the decade, social media has become entwined in people's lifestyles. A global research published last year indicated that more than 50 per cent of people check social media within 10 minutes of waking up. In Kenya, social media has been used to agitate for change, like cases of deplorable school structures that got repaired because they became a subject of discussion on social media, cases of crime that got the attention of police officers when the number of retweets and mentions got high.
SEE ALSO: Protesters welcome new charges in Floyd killing but remain in streets
As a new decade begins, the affirmation that social media usage will continue to shape conversations has been reinforced with Twitter CEO Jack Dorsey announcing that they will put more funds on research to improve the platform while Facebook and Instagram have continued to introduce more features. Some of the notable things that have been happening on social media and are expected to continue this decade are:
A tweeting Deputy President
Deputy President William Ruto has used his Twitter handle to push his political agenda and show displeasure about what media has written about him. As the year edged to an end, he set his twitter ablaze by writing not so pleasant commentary to opposition leader Raila Odinga when he suggested that he should leave politics. He is definitely a personality to watch on the social media streets as the 2022 race intensifies.
A police department that is ever Online
There was a time when the police, especially the criminal investigation department, operated in secrecy. Not anymore. They discovered social media use and in the past year, they have used it to not only alert the public when they have made an arrest but also seek for public participation in apprehending criminals.
SEE ALSO: America must walk the talk on human rights
Envoy's uncensored tweets
US ambassador to Kenya Kyle McCarter started his duties with a bang. His unfiltered opinions and exchanges with his followers showed the shrinking line between diplomats and the public. His many tweets on projects the US is doing in Kenya is an indication that he will be aggressively using his social media in the coming years.
False alarm and fake news
The rise of social media usage has also led to many cases of propaganda and fake news. In Kenya, it became more prominent during the elections period and it is expected to peak as we head for the 2022 elections. The much publicised case of a rape that was supposedly reported in Kenyatta National Hospital but later found to have no evidence is an example of how social media can be used to cause a false alarm.
Facebook and Whatsapp barazas
SEE ALSO: The Rock hits out at Donald Trump in impassioned speech after George Floyd death
Facebook groups have become a common place for people to discuss and comment on social issues. From the "Kilimani Moms" that discuss motherhood, sex and gossip to other tribal groups where people form a network to push different agenda, Facebook and Whatsapp groups have replaced the neighbourhood networks that are likely to continue in the next decade.
Agitation for change
The revolution in Egypt that arose from social media in 2011 shows the power of the platforms. Even though Kenya has not had a revolution yet, many people go to social media pages of corporate and government bodies to demand change. The active interactions on the Department of Immigration pages and Kenya Power show that people have become more conscious of good services as a right. Google predictions are that in the next few years, the number of people using social media with the increase, and this projects that the platforms could be used for a revolution.
The Laggards
Most politicians have embraced social media use, but there are still others like former Prime Minister Raila Odinga who really use the platforms to break news. There are some who have no footprints on the space while some like President Uhuru Kenyatta have had to take a break from social media when the pressure became too much.
SEE ALSO: Searching 'racist' on Twitter brings up Trump as top result
Global Conversations
Donald Trump is commonly referred to as the tweeting President. Since he took office, his social media has been his main tool of communication. He and other global leaders have opened up space for global conversations as people can now engage directly with them in the comment section. There have also been movements that became global such as the fight against sexual harassment that trended under the #MeToo hashtag.
Rise of social media influencers
In the last few years, there has been a shift in the advertising industry that was formerly driven by celebrities. With nothing but an internet-enabled phone, young people are taking over the advertising space through social media endorsement and the number of people using their social media platforms to make money has been rapidly increasing and is likely to be even higher at the close of the decade.