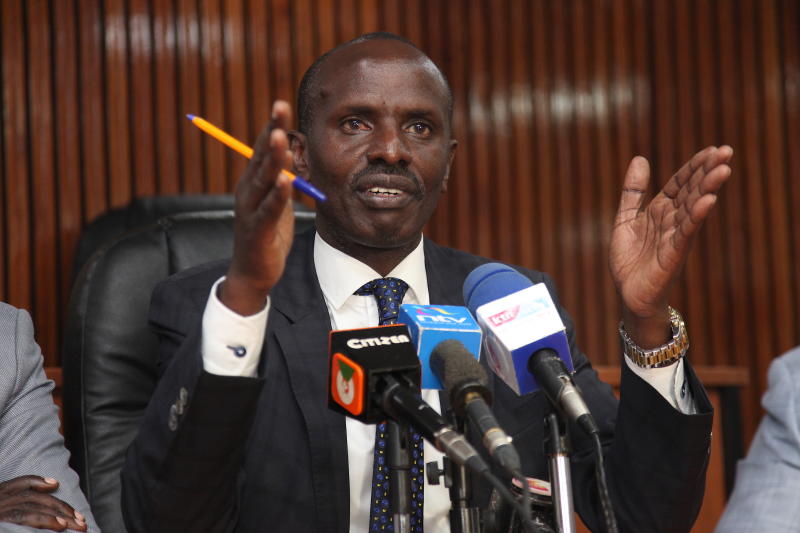 The teaching fraternity is bracing for a tumultuous year following the rocky relationship between their oldest union and their employer. Owing to the bad blood between the Kenya National Union of Teachers (Knut) and Teachers Service Commission (TSC), there is a growing anxiety in the sector whose effects may be felt this year and beyond. Knut Secretary General Wilson Sossion had predicted a grim end of the past year and an even bleaker 2020 when he announced that he had been denied union dues by the state agency. The teachers will be starting their year in an environment where TSC has failed to deduct union dues from all eligible teachers.
Wish to petition
On December 19, Sossion announced that contrary to his expectations, TSC had not deducted union dues from its members, effectively crippling the union affairs. At the time, he said the giant union was owed close to Sh700 million accruing from July last year. Consequently, last December, Knut did not pay its 2,700 workers spread in branches all over the country including those working in Sossion's command post at the union headquarters. This means should any of the 1,621 primary school head teachers who have been transferred wish to petition the union, it will be difficult because all the 110 KNUT offices across the country are affected. "We are living dangerously. Should a teacher have an issue which requires the intervention of the union, there is no recourse. The union branch in Kenol is not operational. What shall we do?" posed Joseph Muiruri, a teacher from Murang'a.
Saturday Standar
d has also established that since Knut did not hold its Annual Delegates conference last December as has been the tradition, the union was headed for more trouble ahead. The ADC, according to Knut's constitution is the organ that among others things ratifies the budget, giving the executive office the mandate to spend money. "This means that even if TSC released union dues next month, the officials cannot spend it as they have no authority from the delegates. If they do a member can go to court and accuse them of flouting the Knut constitution," another teacher Peter Musa explained.
Unwilling to deduct
In the period shortly before and after independence, the teaching profession was in turmoil but there was hope among the teachers that once TSC started deducting their union dues through a check off system, their union would be able to stand on its feet. This January, the union is on its lowest as its numbers have been whittled down drastically and will have to contend with an employer who is unwilling to deduct the membership monthly subscriptions from teachers.
[email protected]