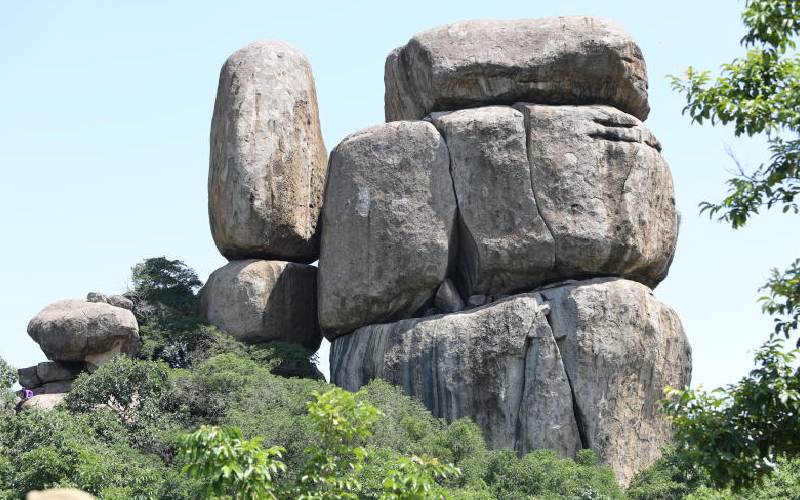 Kit Mikayi, the rock, in Kisumu County has finally been listed among the world cultural heritage sites. UNESCO on Wednesday listed it alongside other sites in Bogota, Columbia. The organisation announced that sites in Philippines, Botswana, Kenya and Mauritius, have been included in the list. The cultural heritage sites are the musical genre Sega tambour in Mauritius, which originates from the Chagos archipelago.
SEE ALSO: For flood victims, it's a long wait for 'normalcy'
The others are the thanksgiving ritual system Buklog of the Subanen in the Philippines and Seperu folk dance in Botswana. Kisumu Governor Anyang' Nyong'o announced Kit Mikayi's listing as a world cultural heritage site during the 56th Jamhuri day celebrations at Jomo Kenyatta sports grounds on Thursday. "I am happy to announce that on Wednesday in the State of Columbia UNESCO declared Kit Mikayi a world cultural heritage site for the preservation of Luo culture," Prof Nyong'o said. "This re-affirms how culture is significant as the lifeblood of a vibrant society, expressed in the many ways we celebrate, remember the past and entertain ourselves," he added. Kisumu Tourism and Heritage CEC Archie Alai received the award on behalf of the county in Columbia.
SEE ALSO: Health workers lock horns with Governor Nyong'o
"We made presentations and Kit Mikayi won the admiration of many," said Alai. UNESCO posted the news on its website after the announcement. Kit Mikayi (Mikayi Dholuo for first wife) is a huge rock with three stones resting on top of each other. The Luo believe that Kit Mikayi is where the first woman lived. Kit Mikayi Dholuo for stone of the first wife. It is used by many cultural and religious groups in Luo for various functions.
SEE ALSO: Policewoman held for shooting husband after domestic quarrel
Learning resources
Legio Maria faithful go for prayers and pilgrimage at Kit Mikayi shrine. Nyong'o said a people that shun their culture ignore their history and lauded UNESCO's role in preservation of historical sites. "We are happy and thank UNESCO for putting Kisumu on the global map once again," he said adding that culture helps build social capital. Cultural heritage sites preserve communities culture. Kit Mikayi cultural heritage site is expected to ensure better understanding of the Luo ancestral history. The governor said they will develop educational artifacts and learning resources in museums designed around the site. "Literary products, music and art resources and traditional dance group will stay put at the site to welcome and entertain international pilgrims," he said. Nyong'o said Kisumu will not only be developed as conventional centre or hub in East Africa ahead of the 2021 Africities meeting, but also a cultural tourist destination.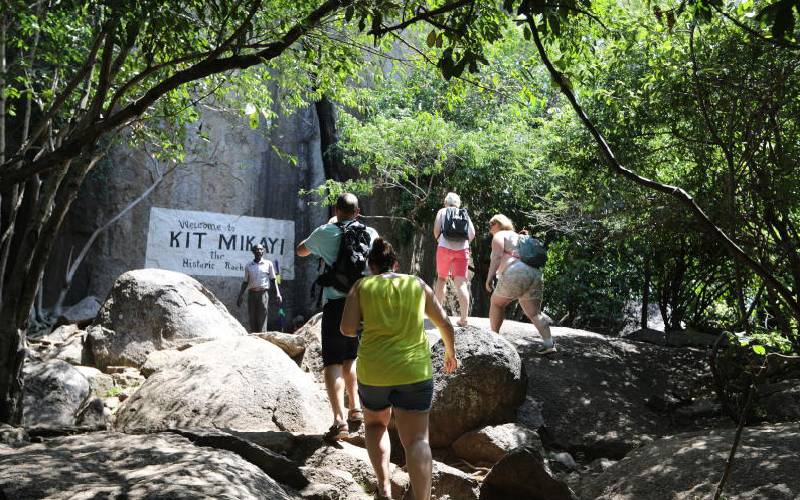 Cultural activities such as festivals, fairs, or classes foster cohesion, social inclusion and community empowerment. The governor said social capital created through culture increases with regular participation in cultural activities which plays a key role in poverty reduction. He was optimistic that Kit Mikayi will help support the county's economy through direct and indirect job creation and spur new innovation in other sectors.