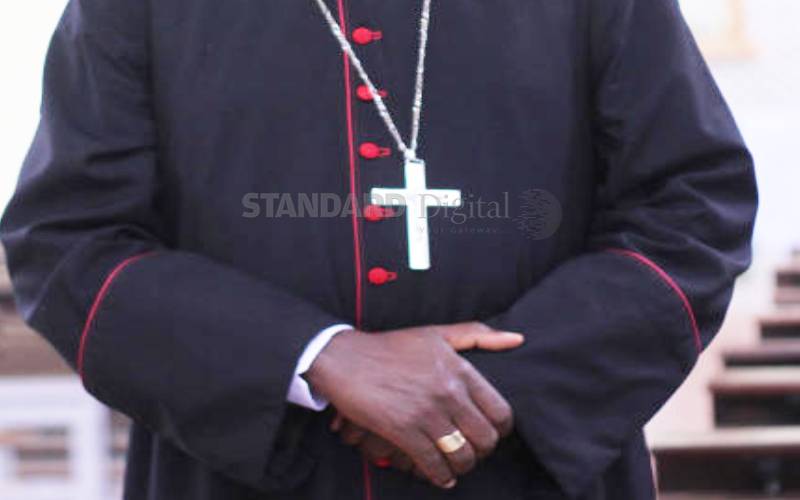 While reflecting on corruption, I recalled the biblical story of Zacchaeus, the chief tax collector from Jericho. Zacchaeus, who was short in stature, climbed up a Sycamore tree to get a better view of Jesus, who was passing by the city. When Jesus arrived, he noticed Zacchaeus up on the tree and ordered him to come down. Jesus informed him he would pay him a visit at home that day. Although this made Zacchaeus happy, the crowd grumbled and complained to Jesus that he was going to be the guest of a sinner.
SEE ALSO: Claims of graft and cronyism dog welfare initiative
In those days, tax collectors were despised for being corrupt. Zacchaeus had become rich by using his position to overtax people. During Jesus' visit, Zacchaeus owned up to the excesses of his past life. He offered to give half of his possessions to the poor and committed to pay four-fold anything he may have taken unfairly from the people. The story of Zacchaeus is relevant in our contemporary society. In our natural tendency to look out for ourselves and take whatever we can get away with, we are like Zacchaeus. It is difficult to look beyond ourselves to the needs of our neighbours and fellow citizens. Consequently, corruption has become deeply entrenched, denying vulnerable people essential services and threatening to destroy the country. Corruption has visited untold suffering on our people. It has manifested itself in lack of drugs in our hospitals, poor infrastructure, death from accidents caused by unroadworthy vehicles, lack of clean drinking water, loss of lives from famine, and lack of jobs for the youth who cannot afford to pay bribes.
SEE ALSO: Remove roadblocks, police chief orders
It is sad that resources set aside for the common good are diverted to serve personal interests. Because of corruption, young people see no purpose in life. The leadership that should help them achieve their self-actualisation goals is responsible for their suffering. The Catholic Church is encouraging those harbouring such fears to engage with it through its institutions. Those who consciously feel they have unfairly taken public resources are encouraged to come out and surrender what they have taken so they can be channeled to support the poor and vulnerable. The church is providing an opportunity for people to clear their conscience and be freed from their burden. By coming out, the person restores himself or herself to the society and church. All must see this as an opportunity to work with the church in the formation of their conscience so that they can change and walk in the path of light. This process should not stop with owning up and surrendering of proceeds of corruption. The church is ready to minister and walk with the concerned parties, helping them to reawaken their conscience and become better persons. As a neutral arbitrator, the church will declare how much they will have received from those who voluntarily come out. The process will allow such individuals to remain anonymous.
SEE ALSO: Zimbabwe's health minister, accused of corruption, sacked
Leaders should cultivate a culture of humility and servant leadership. We should come down from our towers of greed and love for amassing wealth as a status symbol. In the absence of humility and servant leadership, there is a general lack of integrity and a listening ear. Through our selfishness, we have created anger and cultivated hopelessness in the society. All of us are called and made in God's image. We come from one father who bequeathed us a country which produces all the resources that should be shared equitably among all the citizens. In the eyes of God and humanity, this is a huge responsibility and the leadership of the day must be accountable to the people. As leaders, we need a listening ear and to provide our people with an open process through which they can participate in governance. In our devolved system of government, we expect nothing less than a participatory democratic process. This will restore hope to the citizens and our country, which is yearning to become rich for the benefit of all. As with Zacchaeus, there is an assurance that our past can be cleansed. There is an opportunity for a new lease of life and freshness that can only come when we resolve to be accountable, transparent and conscientious. This must come from within – from the heart as individuals and collectively as a country. Like Zacchaeus, we can make things right by committing to be honest in our dealings. In the words of our National Anthem, let one and all arise…to build this country together. And together, let us break the chain of corruption! Rt Rev Rotich
is former Bishop for the Military Ordinariate