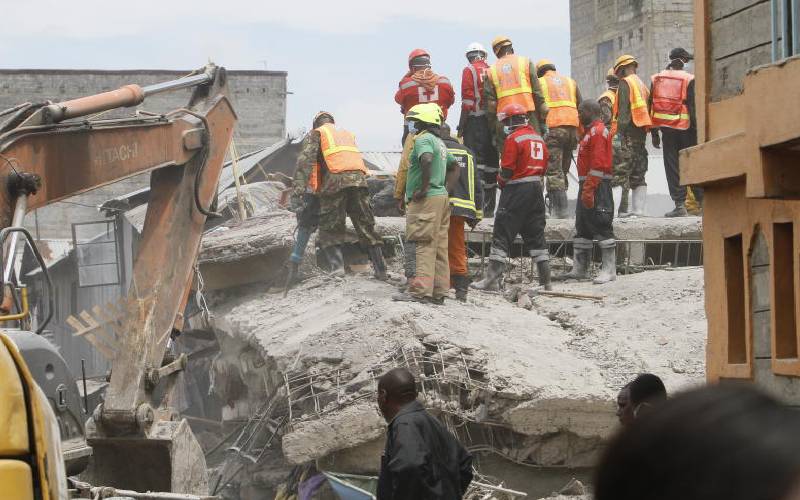 Two more bodies were on Saturday night pulled out from the collapsed Tassia building rubble, putting the death toll to seven people so far. Rescue team managed to pull out the two, a man and a woman from the rubble of the six-storey building that collapsed on Friday. According to Kenya Red Cross reports, another two survivors were also rescued from the rubble on Sunday morning bringing the number of those rescued so far to 35. The two were rushed to the Kenyatta National Hospital for checkup and treatment.
SEE ALSO: Soldier in wife murder case released on bond
The Kenya Defence Forces, the Kenya Red Cross and the National Disaster Management Unit have been camping at the site since Friday to try and rescue victims. The team continue to drill through the narrow layers of concrete slab and shells of the storeys stacked on each other to rescue n anyone despite constant rain since Friday Kenya Red Cross say they are yet account for 11 people who are feared to be still trapped in the rubble. "The rescue operation has been made more complex and difficult, because of the people still trapped within the rubble," The building had 57 units, and shops on its first floor.
SEE ALSO: Covid-19: 80,000 slum households to receive Sh5,000 monthly