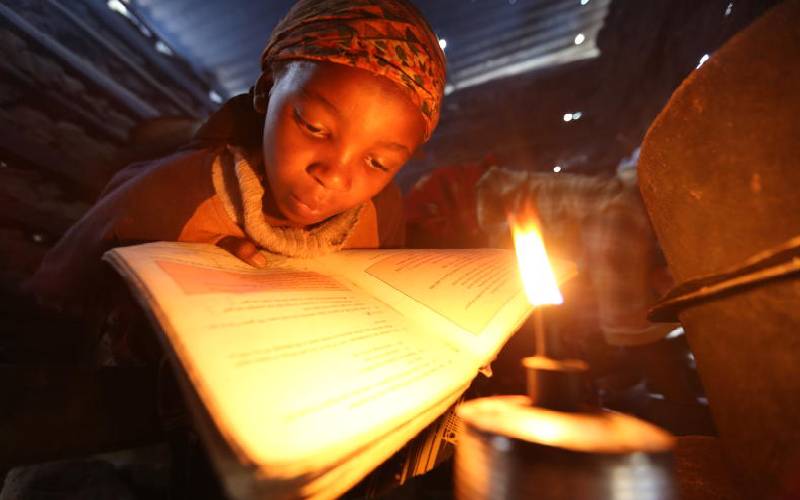 Reading the Building Bridges Initiative (BBI) taskforce report more deeply, I was intrigued by their finding that parents have failed to bring up the nation's children responsibly. The criticism comes at a time when child abuse, depression, suicide and incest appear to be at an all-time high. Increasingly, parents are turning to alternatives such as home-schooling. Rising levels of indiscipline among children and absentee parenting is a common contemporary public narrative. Most parents currently struggle over the costs of expensive private schools and crowded, under-funded public schools. As parents agonise, education administrators and education rights activists have been forced to develop strategies to eliminate exam-cheating, arson, risky sexual behaviour and violence in places of learning. Many now concede that authoritarian models are out of step with a democratic society. With corporal punishment, intimidation and violence outlawed, new methods of parenting are required. Last week, the taskforce recommended a curricula for strengthening parenting skills, compulsory voluntary service for young people and a report on the state of the family in the annual Presidential State of the Nation address.
SEE ALSO: Saba Saba: Activists raise red flag
Tragically on February 18, the family of Silus Were was arrested for acting on the similar conclusions as the BBI taskforce. A few weeks before their arrest, their daughter was asked to read the eulogy in a Kakamega funeral. So eloquent was her performance that the funeral congregation began to ask which school she attended. Admiration soon turned to scorn as the word went around that she didn't go to "school" but was learning at home. A few weeks later, armed police officers turned up at the family home, arrested and arraigned Were and his children in Butali court seeking to place his children under the care of child services. The family was only released when they promised to place the children into a "school." Were and another home-schooler Onesmus Orinda have since filed a constitutional case to decriminalise home-schooling and assert the right of Kenyans to teach children in their own homes. Home-schooling has been successfully practised for centuries. Pioneer Liz Gitonga and other families have been home-schooling their children in Kenya for more than twenty-five years. There are more than 1,500 families currently home-schooling their children in Kenya. Despite this, this choice is still not appreciated as the Were family discovered. Most uninformed view is that children who learn at home are subjected to unstructured curriculum and isolated from other children, but the home-schooling movement have access to a wide range of curricula nationally and internationally. Home-schooling programmes include personalised teaching, structured lesson plans, field trips and regular tests. Children are less exposed to peer pressure and bullying and thus suffer less from poor academic performance and low self-esteem. Universities like United States International University are increasingly accepting home-schooled teenagers that can pass their entrance exams. The idea that home-schooling parents are being irresponsible by not taking their children to school is absurd.
SEE ALSO: We need to heal together as a nation
As we turn towards developing competency-based curriculum for public schools, perhaps we could look at recognising and strengthening home-schooling as an option. This option must operate within Article 53 and Article 55 of the Constitution, the Education Act and the Children's Act. All children have a right to education, the State has an obligation to provide free and compulsory basic education and parents have an obligation to ensure children attend school. There is no school that is a match for active parents and decent home. Homes are the best schools to raise empowered, ethical and engaged citizens. Globally, home-schooling is increasing in countries like the UK. If our dysfunctional parenting culture is eating our tremendous investment in primary and secondary public education for breakfast, perhaps it is time we look closely at home-schooling as an option for strengthening parenting. Could the Ministry of Education and Kenya Institute for Curriculum Development consider engaging in talks with Holistic Education in Africa and the Diaspora and other home-schooling institutions on mandatory registers, quality and safety assurance monitoring, accreditation and support. If the purpose of education is to enable us to think for ourselves rather than to load us with the thoughts of others according to educationalist James Beattie, there is no reason why home-schooling should be discouraged.
- The writer is Amnesty International Executive Director. [email protected]