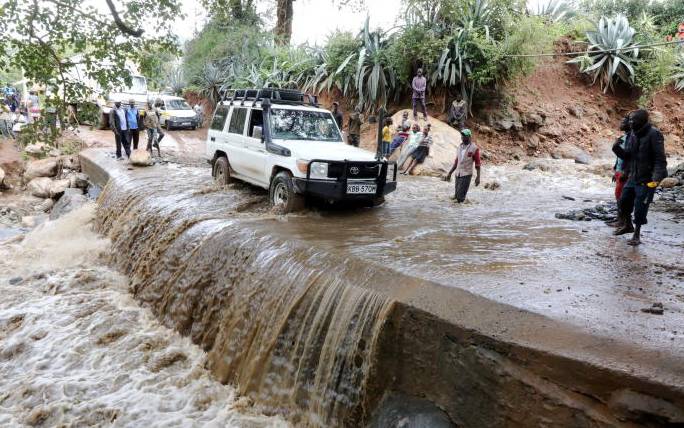 Two weeks ago, a deadly landslide hit three wards of Weiwei, Tapach, and Parua in West Pokot. More than 50 people lost their lives, with recovery efforts still ongoing. Reports indicate that over 10,000 people are fighting extremely low temperatures in temporary shelters in schools and churches, as the county administration appeals for support from the national government and humanitarian organisations. West Pokot is one of the semi-arid counties. Despite that, it has some of the most beautiful natural sceneries. Known as the County of Hidden Treasures, it has a hilly terrain that contrasts with the dry lowland areas bordering Turkana and Uganda in the north. Drought and famine are a familiar natural phenomenon in this region. Occasional flooding along riverine areas are witnessed, but not to the levels seen recently.
Caught unawares
The landslides and flooding are cataclysms that have seemingly caught the county and nation by surprise. It raises serious questions regarding our disaster preparedness.
SEE ALSO: Children suffer brunt of rising cruelty
Whereas we are prone to disasters like conflicts and other slow-onset natural disasters like drought and famine, the floods and landslides in West Pokot is a wake-up call for us. For the case of West Pokot, the county weatherman said that many people in the areas affected had been warned of an impending landslide. Sadly, many ignored this warning. The landslide catastrophe coincided with the release of the much-hyped Building Bridges Initiative (BBI) report. It is unfortunate that as the people of West Pokot mourned their dead and thousands languished in temporary camps, government and many Kenyans shifted their attention to BBI. Droughts and floods are a common occurrence in arid and semi-arid areas. In the past, a major drought was expected every 10 years, but because of factors such as global warming and other climatic changes, these now appear to be more frequent. What we have seen over the recent years despite information of an impending emergency, is that we go about our business oblivious to the dangers posed by natural disasters. We have witnessed animals wiped out because pastoralists are adamant about off-taking their livestock before the onset of drought. We are a reactive country. Immediately following a disaster, we begin to act, albeit for a short-lived moment. The president issues a directive immediately following a disaster, a clear pattern that, in my view, stops us from asking critical questions on our culture of preparedness. If, for sure, the weatherman had predicted the likelihood of landslides, the people living in those areas should have been moved to safer grounds immediately.
SEE ALSO: Man set house ablaze, kills wife and two children
Brothers' keeper
It is high time we activated our culture of preparedness to disasters, instead of every time being caught unawares and reacting to them. For example, we need to begin a volunteering movement. Communities need to inculcate a spirit of helping each other during disasters. As the county governments grapple with seeking external support – or wait for choppers from Nairobi for that matter – there is something the locals can do. People can open doors to strangers. Neighbours can share warm clothing with those in need. The spirit of volunteering and being "our brother's keeper" is a culture we need to embed in the very fabric of our society. We have weak disaster preparedness policies in place at the national level, and in most of the counties. There is no political will to enact such policies, and extremely weak coordination and engagement of stakeholders. We are yet to see a champion on disaster preparedness, especially from the Executive arm. It is no wonder that Fred Matiang'i, the CS for Interior and National Coordination. made a turn due to bad weather fears that have not been received so kindly by many Kenyans.
SEE ALSO: At least 50 dead in landslide at Myanmar jade mine, officials say
Isn't it sensible to have in place flood preparedness coordination frameworks as much as we have for drought preparedness? Just as the National Drought Management Authority is implementing the Ending Drought Emergencies framework, there ought to be such for all other disasters like this one. Above all, we need to increase our forest cover. We have a target of 10 per cent. What a better way to turn this unfortunate incident into an opportunity. Mr Guleid is the CEO of Frontier Counties Development Council.
[email protected]