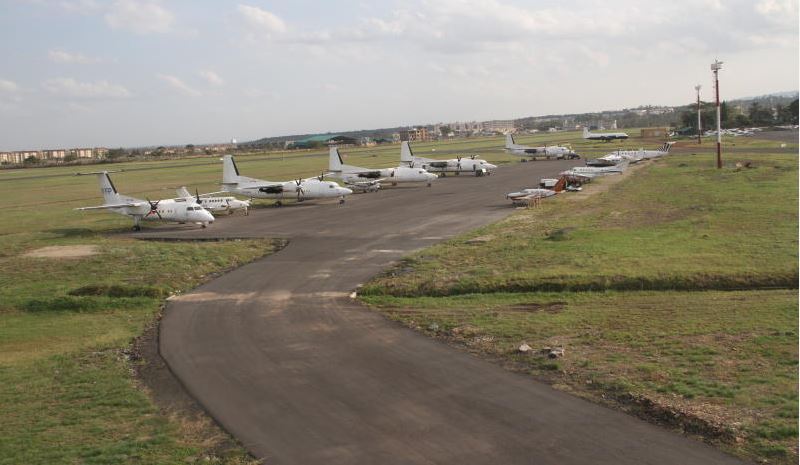 Kenya Civil Aviation Authority (KCAA) has this morning conducted an emergency drill at Wilson Airport to gauge the level of preparedness. KCAA Director General Capt Gilbert Kibe said in a statement, "This exercise will help us gauge the preparedness of Government Agencies that are part of the National Aeronautical Search and Rescue System in responding to an aviation incident or accident." The exercise dubbed 'Okoa Maisha Asarex 2019' was aimed at assessing the State's level of preparedness in coordination, communication, command and control of the National Aeronautical Search and Rescue System in responding to an aviation accident or incident. It also sought to address any gaps within the current Standard Operating Procedure in order to ensure swift emergency responses and improve efficiency within Kenya's aviation system. State agencies involved in the Tuesday morning exercise iwere KCAA, National Police Service, KDF, Kenya Met, KWS, Ministry of Health, Kenya Airports Authority and Kenya Airways. Kibe said they had been planning the exercise for over a year. Search and Rescue (SAR) entails locating a missing or lost aircraft and provision of assistance to persons who are in distress or danger after an air crash. It was in response to reports on social media that a small aircraft had gone missing at about 9.30 am.
A small plane with 6 on-board reportedly from Rusinga island that was to land at Wilson Airport at 9:30am has gone missing and cant be located on the radar. We pray for their safety

— Phelix G-Cord (@PhelixOchola) December 3, 2019
This comes in the wake of aircrafts crash-landing or going missing. Just a fortnight ago, a trainee pilot crash-landed at Malindi International Airport after his plane lost a wheel midair. The pilot had to first fly for two hours to expend the fuel and avoid explosion when crash-landing. The student, who was flying a Cessna belonging to Kenya School of Flying,
was later evacuated and treated for trauma
.