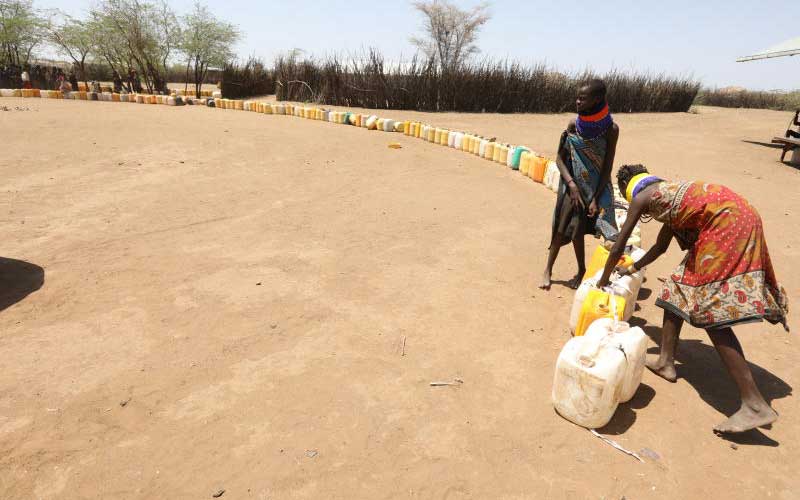 Access to water is the greatest challenge facing marginalised communities living in Kenya. This is according to a new report titled 'Participation of ethnic minorities and marginalised communities in political and other governance processes; realities and approaches' released on Friday by Katiba Institute. More challenges in terms of magnitude include unaddressed historical injustices, poor infrastructure, lack of electricity supply, lack of access to healthcare and difficulties in accessing quality education. The report further names other non-service related claims by residents as little/no chance of getting elected due to ethnic background, dominance of one or a few ethnic communities in political positions and the public service, neglect of communities living at various inter-county borders vis-a-vis crime and insecurity.
SEE ALSO: Nairobi taps to go dry for next two days
It adds discrimination in access to public information such as tenders and employment opportunities, lack of participation in public functions, access to and involvement in projects carried out by the national government, gender-based discrimination, and lack of recognition as citizens. The observations that the research team made in areas perceived to be marginalised abound difficulties in accessing national identity cards, inter-county boundary disputes, issuance of land title deeds, dissatisfaction by communities that border game reserves in terms of revenue generated from the amenities, and unfair application of the 70 per cent -30 per cent rule for job opportunities in the counties. In Garissa County, residents decried Devonshire White paper concerning the order to keep off three miles from the river which they claimed only applies to Garissa and not Tana River. They also lamented the Indemnity Act that only affects the North Eastern region. The Garissa residents complained about the compulsory compensation of land which they said only applies to trust land found mostly in the former North Eastern province.
Suggestions
SEE ALSO: Call to lower electricity tariffs for water firms
"The study sought participants' opinions on how ethnic-based exclusion can be addressed by relevant authorities/persons. Since the rights of marginalised are clearly outlined in the Constitution, it is paramount that the particular laws such as TJRC and the Ndung'u land reports are implemented in full," reads the report. "…most problems facing Kenyans result not from the flaws in the Constitution, but from failures to fully implement the Constitution we have." The report suggests duty bearers ought to capacity build to ensure the participation of residents in important decision-making processes. They should set up feedback mechanisms and use proper channels of disseminating information to the public in time. Participants advocated for the inclusion of chiefs, village elders and religious leaders in mobilising locals to take part in forums. Political parties should be strengthened to be active not only during elections but also times when there are no polls. They have to be transparent in nominating candidates to political positions and structured to represent the face of Kenya. Issuance of campaign finances should be equitable for all political parties. On the issue of representation, "they suggested the creation of special electoral units for the indigenous people, and sensitising women and youth to participate in political processes."