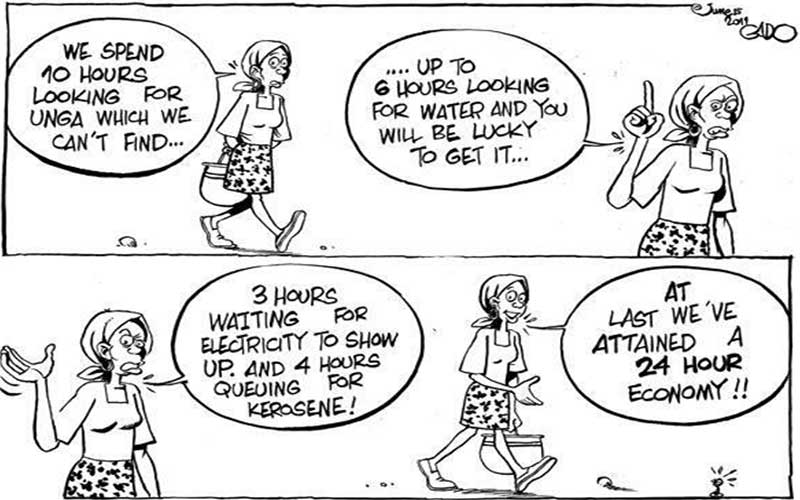 Kenya is a great country. Kenya is an ugly country. Kenya is full of contradictions. In the past few months, Kenyans have been crestfallen, depressed and traumatised. Our economy has suffered a serious body blow, leaving the country staggering. Hard up companies have been folding or whittling down their operations. Kenyans are losing jobs by the day, and hope for the unemployed is fading.The government is broke and has been coming up with desperate measures to remain afloat; to cover up for the mess it has created with its unbridled borrowing that is partly to blame for the current mess. And the monster of corruption—despite spirited efforts to annihilate it—is growing fatter as gluttonous public officials continue to suck taxpayers' blood. Enviable and well-intentioned mega infrastructure such as the SGR, highways and by-ways have failed to take Kenyans to the promised land.
SEE ALSO: Opening country big win for the economically disadvantaged
Things look bleak. But amidst the gloom, some Kenyans have shone a beacon of hope. They have proven that Kenya has some of the world's finest people; that we can rise to the pinnacle of the world. One of them is Eliud Kipchoge, the marathoner who proved that 'no human is limited'. For his athletic prowess, he has been named world's track and field athlete of the year. The other is J S Ondara, the US-based Kenyan who is causing ripples with his enchanting voice. The singer is one of the Grammy Awards' nominees for his album 'Tales of America'. If we can produce such great people, why is Kenya's public sphere full of tales of woes? It's because of bad policies, politics and endemic corruption. Like these two men, all Kenyans—government included—must be focused and do the right thing. That's the only way to make Kenya great.