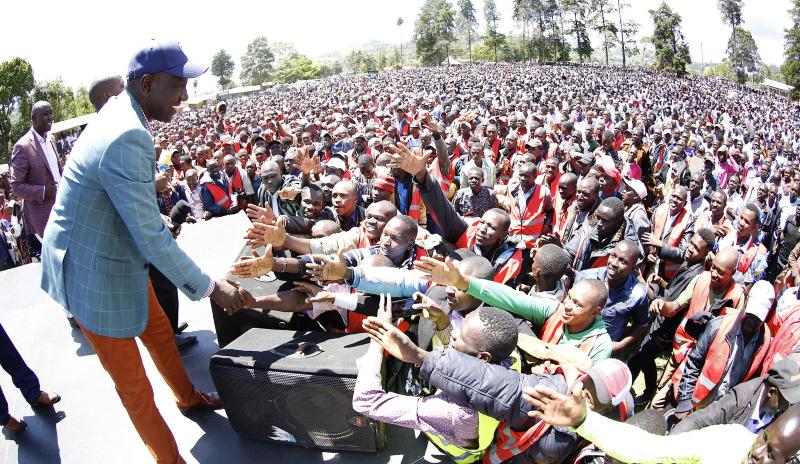 Left holding the short arm of the stick at Sagana State Lodge on Friday, Deputy President William Ruto's allies in the Mt Kenya region are back to the drawing board to reclaim the ground shaken by President Uhuru Kenyatta. A tactful Kenyatta team had taken the wind out of their sails- carefully choosing who spoke, methodically demolishing their grievances, telling them to their face that they had forsaken the people, and promising to take it up with the masses in upcoming county rallies. By the time Sagana dissolved, the President had also contradicted Ruto on the Kibra by-election, the essence of the handshake and the 2022 deal with Opposition leader Raila Odinga.
Endorsed
Spent forces
He claimed it was shocking to see former MP Njenga Mungai being given a chance to talk on behalf of Nakuru yet, in his words, Njenga "is a political spent force."
Sunday Standard
that the Gachagua lunch floated the idea of popularising the rejection of BBI ahead of the anticipated presidential tours of the region. Igembe Central MP James Mithika, however, says anybody proposing to oppose the President's four point wish list from BBI will have a hard time. "How would one convince voters that the President is wrong in pursuing a push for equality of the vote when we have constituencies that have population of over 200,000 people much more than the vote in some entire counties?" posed Mithika.