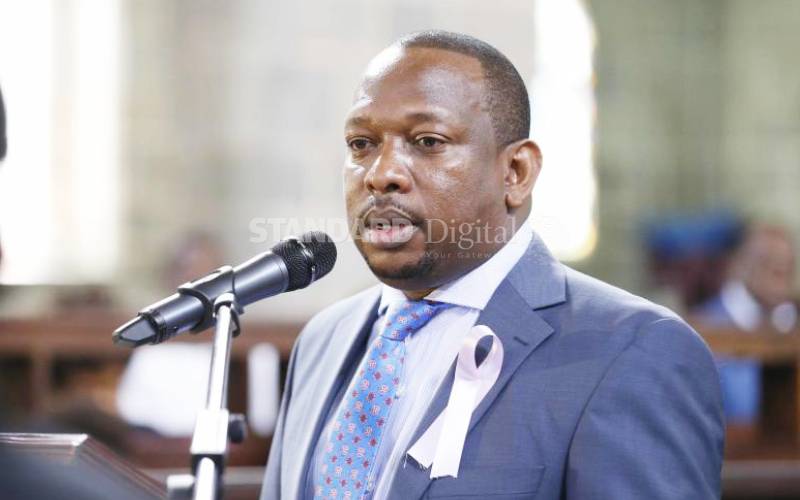 Nairobi County enjoys the privilege of not only being home to Kenya's capital city, but also of housing the seat of the National government. Given that advantageous position, it is not too much to expect that Nairobi's elected leaders, from the governor to Members of County Assemblies, set standards for other counties. Yet in all fairness, Nairobi County is fast becoming famous for failed leadership.
SEE ALSO: EACC locked out of Sonko city office
First, governor Mike Sonko (pictured) is hardly found in his office at City Hall, and although he has put that down to personal security concerns, it does not excuse his absence at the centre of things. His missing-in-action status is underscored by the fact that Nairobi County has not had a deputy governor for more than two years, and Sonko has made little effort, if any, to appoint one. In September last year, belligerent MCA's ganged up to impeach Speaker Beatrice Elachi who was later reinstated through a court order. Sadly, the MCAs were not done yet and refused to acknowledge the court's authority when they attempted to kick her out of office a second time last month. But by a twist of fate, the MCAs have now turned the guns on themselves.
SEE ALSO: Stand-off at City Hall as ward reps spend night in chamber
Monday this week, they used pepper spray and teargas against each other in their juvenile fights for political superiority. This madness must stop, but it will not until governor Sonko takes charge of the county. He cannot continually complain about cartels when he has allowed them so much free space. He should name and shame them.