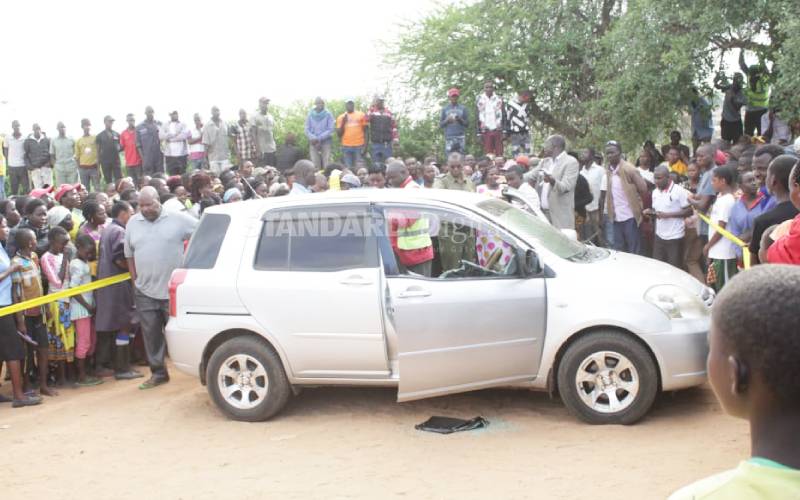 Police in Mwingi on Monday afternoon retrieved the body of a KMTC lecturer from her car where she was found murdered. Her eyes were gouged out. The body was discovered by residents inside her car in a pool of blood at Mwingi livestock market. The woman was identified as Eunice Kiema, a well known tutor at the KMTC, Mwingi campus.
SEE ALSO: Three men to serve 30 years in jail for murder
She hails from Mui ward of Mwingi East subcounty, but married in Kyuso, Mwingi North. Mwingi Central Sub-county police commander Peter Mutuma said the body had several stab wounds and part of her legs burnt. "My officers together with those from the DCI office in Mwingi have commenced investigations," Mutuma said. He added that the killers appeared to have intentions of torching the lecturer's car and possibly her body after a matchbox was found at the scene. Mwingi residents have condemned the murder, urging the police to beef up security in Mwingi town.
SEE ALSO: Police shut criminal phone network used to plan murders
"We are saddened by this cruel murder yet we have police officers in Mwingi. We want them to ensure that every part of the town is properly patrolled and safe," said Ndanu Kimanzi, a resident. Joe Nyange, another resident, said he knew the murdered lecturer as a peaceful woman. He added that late last year, a man was found killed a few metres from where the lecturer's body was found.