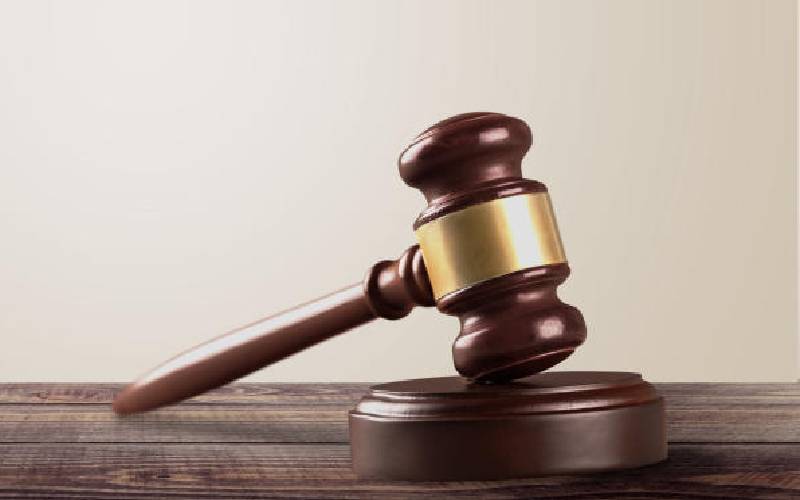 The High Court has revoked letters of administration issued to a woman over her husband's property after her daughter-in-law told the court she wanted to evict her. Kakamega presiding judge William Musyoka further cancelled a title deed given to the woman, and ordered the land registrar to revert the land to the name of her husband. Rispah Onyona Akwela moved to court on November 25, 2014 and lodged a succession petition in the estate of her husband Festo Akwela Kusebe, who died on February 9, 2009.
SEE ALSO: Why group wants ex-MP, wife sacked from water agency board
She told the court that she was the widow and the only survivor of the deceased, and sought to be the sole administrator of his property, specifically land parcel number West Bunyore/Itumbu/42. Onyona was granted letters of administration on April 7, 2015 and the grant confirmed seven months later on November 24, 2015. Her enjoyment of the administration rights were, however, short-lived as one, Norah Asikoye moved to court seeking revocation of the powers given to Onyona on grounds that the same were acquired in a defective process since all the beneficiaries were kept in the dark. In her court papers, Asikoye said she was a daughter-in-law of the deceased yet Onyona was trying to evict her from the suit property which she had known as her matrimonial property since she got married. Asikoye disclosed that Akwela had six children some of whom have died, and that he had apportioned his land to his children before he died.
SEE ALSO: AFC Leopards star Nabwire feels virus disruption is a blessing in disguise
She said that her mother-in-law had, on August 6, 2018, come to her house and ordered her to vacate the land. This, she said, would have rendered her destitute. She told court that her mother-in-law was misusing the grant she had been given, and asked the court to bar her from transferring the land to any third party until her application for revocation of the grant is heard and determined. In her defence, Onyona sought to retain the rights to administer her husband's estate, saying she was not opposed to Asikoye being made a co-administrator She contended that by the time she was filing the succession proceedings, Asikoye was not residing on the suit land, but conceded that she too was entitled to part of the property by virtue of being married in the household. Onyona pointed an accusing finger at her daughter-in-law, saying she wanted full control of the estate