Nairobi
Senate Speaker Ken Lusaka has urged the Executive to call a crisis meeting to address the country's economic meltdown.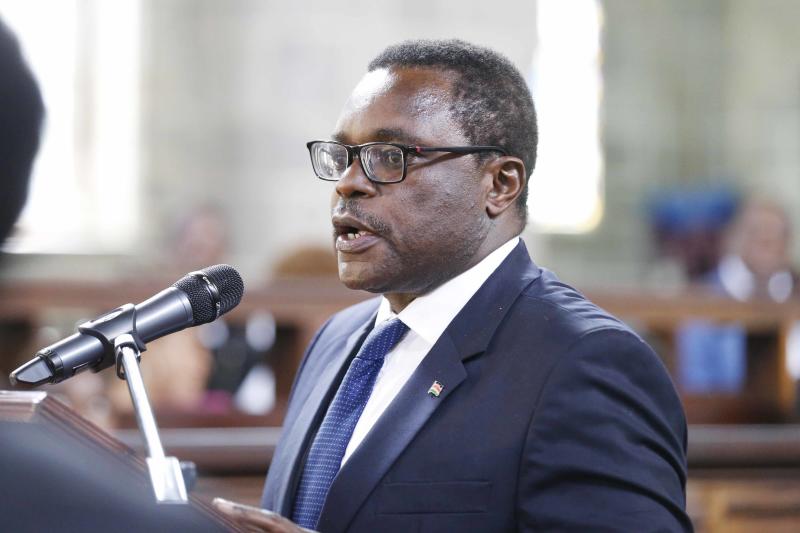 Senate Speaker Ken Lusaka (pictured) has urged the Executive to call a crisis meeting to address the country's economic meltdown. Mr Lusaka said the current job losses in many companies across the country were a recipe for chaos if not addressed. He said the rate at which companies are closing down is alarming and the resultant job losses raises fears of criminal gangs springing up.
SEE ALSO: Yes we can reopen the economy but are we ready for the aftermath? — Dr Githinji Gitahi asks
Lusaka warned that the job losses would soon catch up with the whole country and that even the top leadership would not be spared. "We need to have a candid discussion with the Executive, Judiciary and other stakeholders on what is ailing the country and come up with a way forward," he said. The Speaker cited the recent closure of Mumias Sugar, Nzoia Sugar and Portland Cement companies as a proof that all is not well in the country.
Wrong direction
"The Senate is ready to initiate these talks as the country is headed in the wrong direction and soon those losing jobs will be coming for those earning," he said.
SEE ALSO: I am yet to see how one can use a facemask while drinking — Interior PS Karanja Kibicho
Lusaka was speaking during the Second Senate Roundtable Workshop in Great Rift Valley Lodge in Naivasha. The workshop brought together the private sector and senators. "We need to address the issue of bureaucracy and red-tape in the country because these are blocking investors keen to put their money in business," he said. Kenya Private Sector Alliance (KEPSA) chairman Nick Nespit attributed the high number of job losses to high taxes, double taxation and lack of support from the State. Mr Nespit said the high number of regulatory bodies coupled by a demand for various licenses by the government are sending away investors. "Kenya has been ranked among the top countries on the ease of doing business but we are doing terribly in supporting the private sector and hence the job losses," he said.
SEE ALSO: Be careful to avert drastic surge in coronavirus cases after reopening