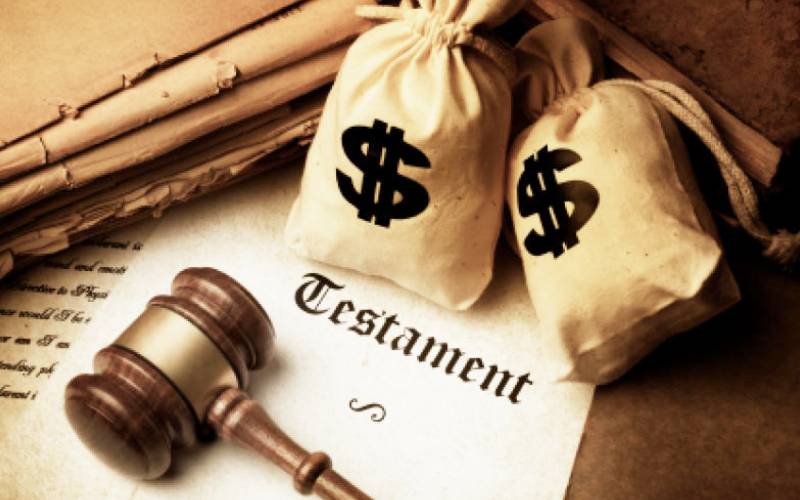 A man has failed in his attempt to seek a share of property left behind by his alleged father. Kakamega Presiding Judge William Musyoka ruled that Jacktone Otinga Osiolo's case lacked merit because he had failed to explain his relationship to the current administrator of the estate. Anemba Muchenda, who died on March 11, 2004, was survived by a daughter, Jane Ongoche Ayubu.
SEE ALSO: Woman throws her three children into River Nzoia
Ms Ongoche filed a petition on November 30, 2006 seeking to be the administrator of Muchenda's estate as his only sole heir. She stated that her father owned two parcels of land. He also owed one Samuel Muyela Amakhang'a, whom she listed as a liability. Ongoche was granted letters of administration on March 5, 2007 and the grant confirmed on September 20 the same year. The court devolved one land parcel to Mr Muyela while the other parcel was devolved to Ongoche. But Mr Otinga moved to court seeking to have Ongoche stripped off the rights to administer the estate.
SEE ALSO: Reprieve for Malala as Registrar faults ANC party over his expulsion
He claimed to be Muchenda's son and accused Ongoche of fraudulently obtaining the letters of administration. Otinga had first told the court that he had superior rights to the estate because Ongoche was Muchenda's granddaughter.
Oral testimony
But when he gave oral testimony on July 18 this year, he contradicted himself when he told the court that Muchenda was his father while Ongoche was his sister. Otinga testified that Ongoche did not leave on the land because she was married elsewhere, adding that he lived on the property and cultivated the land. But it was the testimony of his witness, Fredrick Amukusa, which puzzled Justice Musyoka.
SEE ALSO: AFC Leopards star Nabwire feels virus disruption is a blessing in disguise
Mr Amukusa told the court that Ongoche was Muchenda's daughter while Otinga was the son of one Mr Osiolo, the brother of Muchenda. Amukusa said that Muchenda died while holding the two parcels of land in trust for Otinga's father. Despite being served with hearing notices, Ongoche never rebutted the allegations in court or in sworn affidavits. This led the judge to hold that the application for revocation of grant was unopposed. Justice Musyoka said a grant could be revoked if it was acquired fraudulently, had procedural flaws, or there was concealment of material facts. The judge observed that the testimonies of Otinga and Amukusa were at odds hence the truth could not be authenticated. "Whereas he (Otinga) asserted he was the son of the deceased, he did not equivocally state how the deceased and the administrator were related. He insisted that the deceased was his father while the administrator was his sister. He at one point talked as if his father and the deceased were a separate person; he never stated who his real father was and how he was related to the deceased." The judge noted that Otinga was accusing Ongoche of fraud and dishonesty yet he also appeared to be devious. "It would appear to me that the deceased was not his father and that the administrator is not his sister nor niece as he alleges. The deceased appears to have been the father of the administrator and uncle to the applicant. I am not persuaded there was any defect neither did she practice any fraud. I decline to allow the appeal for revocation and dismiss the same," said Justice Musyoka. Parties aggrieved with the decision were granted 28 days to lodge an appeal.