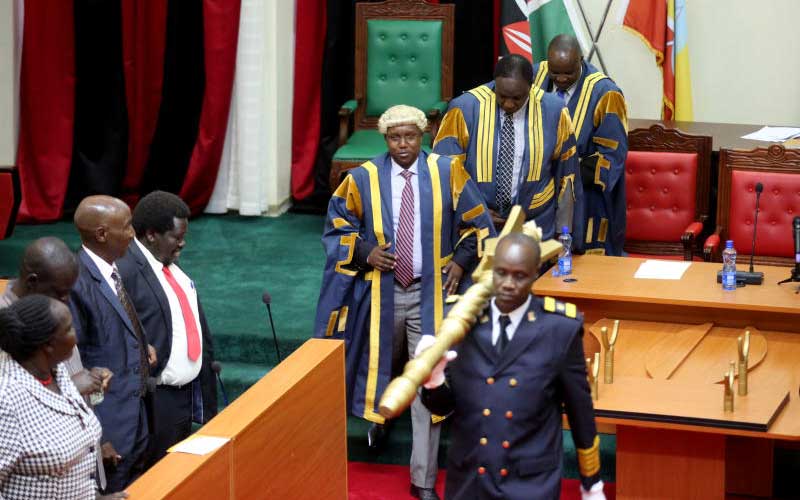 Up to 62 ward reps and county officials have recorded statements with the Ethics and Anti-Corruption Commission (EACC). Two county executives and 35 members of the County Assembly including the Speaker David Kerich recorded statements on Friday. The Ward Reps are under investigations for the Sh7 million trip to Arusha, Tanzania, while the county executives are being probed over Sh100 million suspected road rehabilitation procurement irregularities. County Assembly Speaker David Kerich, his deputy Zelemoi Ameja, acting director of finance Nehemia Kandie, finance and economic planning county executive David Sergon and chief officer for finance Jane Barus were among those who recorded statements.
Those summoned
Those summoned by EACC include former county secretary Stella Kereto, current county executive for water and who was recently moved from roads docket, Philemon Ronoh, Vincent Cheruiyot, Alex Karani, Ben Korir, Maureen Nthenya, Ezekiel Cheptumo, Eric Kiyai, Margaret Chesaro, David Rerimoi Samson Kirukmet and John Kibor.
Held accountable
"There are no development projects in the region. Those initiated earlier were abandoned. We need people held accountable," said Michael Kakugo.