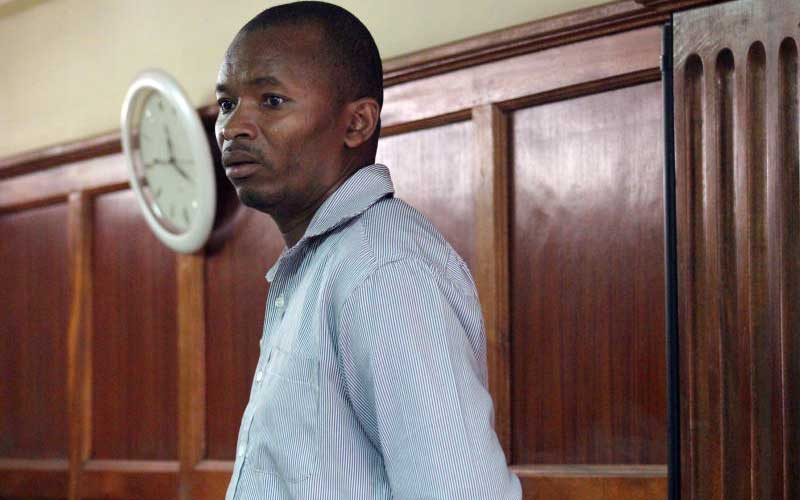 The High Court has pushed lawyer Willie Kimani's murder trial to tomorrow after informer Peter Ngugi's lawyer failed to show up in court citing ill health. The State had lined up Chief Inspector Robert Owino and employees of two telcos – Safaricom and Airtel to appear as witnesses. However, Ngugi's lawyer, Kevin Michuki asked the court to adjourn to enable him seek medical attention. Justice Jessie Lesiit heard that no other lawyer could stand in for Michuki, as his wish was to personally handle Ngugi's case. "Lawyer for the fourth accused is ailing, therefore unable to attend today's hearing. My Lady, the case being at an advanced stage and the witnesses being from investigative agencies, he is seeking an adjournment to enable him conduct these proceedings," the court was told. Michuki will be required to deposit his medical reports as proof that he was sick. "The court allows the case to be be adjourned. Michuki will be required to produce his medical reports," ruled Justice Lesiit.
SEE ALSO: Birthday, rape and murder most foul, but what do police know?
The court will on Monday also decide on the fate of the 47-minute video in which Ngugi details how the lawyer, his client Josephat Mwenda and taxi driver Joseph Muirur were killed. Police officer Joseph Muindi was to hand over the video, in which Ngugi took them to the six scenes of crime, explaining in each of them what happened. However, Michuki objected to submission of the video as evidence, saying that Ngugi would be incriminating himself. The first recording was done at the Directorate of Criminal Investigations offices in Kiambu. Muindi told the court that Ngugi then took him, alongside other officers, to Mavoko Law Court. From there, they proceeded to the scene where the killers abducted Kimani. At this spot, Ngugi who was accompanied by Leliman and Mwangi, whom he claimed bundled the victims into Leliman's car. Ngugi then took the officers to Kwa Mbira, Limuru, where he had reportedly dumped Muiruri's car. In his confession, Ngugi narrated that the plan was to dispose of the victim's car in Meru.