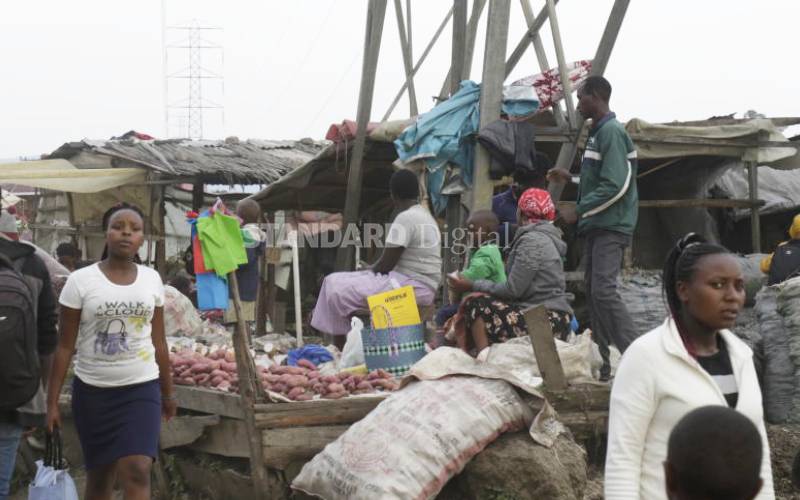 Rift Valley
According to Kenya Power, a line is required to have a way-leave of 30 metres.
People who have illegally settled near oil pipelines and high-voltage electricity installations in Nakuru have seven days to move, the Government has said. Already, two State agencies - Kenya Pipeline and Kenya Power - have issued eviction notices to residents of Ponda Mali and Kaptembwo slums. The agencies said those who have settled near such installations are putting their lives in danger. Kenya Power Central Regional Manager Geoffrey Muli and Kenya Pipeline Acting Managing Director Hudson Andambi said past efforts to move those living near power lines have been difficult.
Political incitement
SEE ALSO: Kenya Power: Power back in Nairobi CBD, fault being rectified
"Residents need to understand these areas are dangerous," Mr Muli said. Both Muli and Mr Andambi, who held meetings with local administrators and county government officials, said the eviction notices would be enforced. Speaking to
The Standard
yesterday, Muli said residents in the two slums, which are in Nakuru Town West constituency, were among the most exposed. "Traders and locals who have constructed structures along the pipeline and power lines should voluntarily leave within seven days, failure to which we shall mobilise enforcement officers to push them out," said Muli. One power line known as the 'Uganda line' passes through the two slums, transmitting power from Uganda to the National Control Centre in Nairobi.