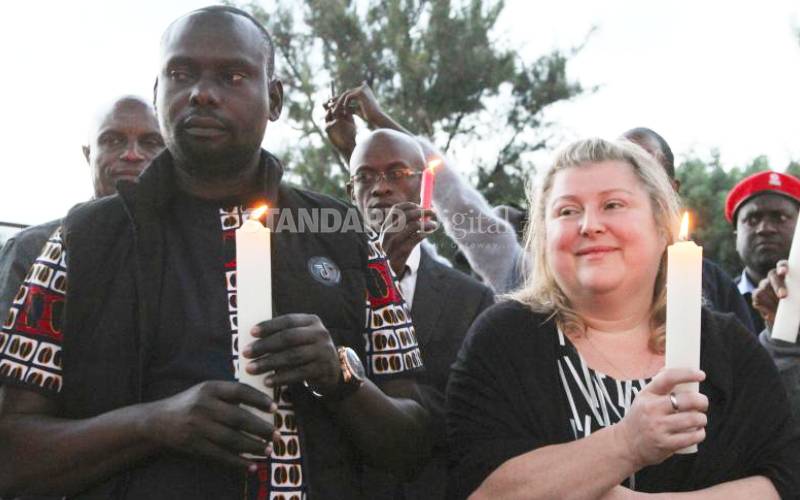 Politics
How one lands in the race may be characterised by tragedy, which softens the heart of the unforgiving electorate.
Many had placed their bet on anyone but Imran Okoth for the ODM ticket in the Kibra poll. Apart from being heckled during a rally, the ghost of his brother Ken Okoth seemed to be haunting him. Many blamed him for the controversial cremation. The majority of Kenyans are yet to accept cremation as a form of a decent send-off. They view it as 'burning' the person. While that is essentially what cremation is, those against it believe a body needs to be buried somewhere specially designated for it. Different cultures have different ways of sending off their loved ones - cremation is never part of it. Opposers blamed Imran for Ken's cremation, to which he said was the former MP's decision, not his. When booing and public rallies proved tough, Imran went door to door, perhaps to sell who he is, other than the man who let his brother burn. On November 7 Kibra votes in a parliamentary by-election to replace Ken. As usual names crawled out of the woodwork. They ranged from a reggae DJ to footballers. But the Kenyan political scene is not for the faint- hearted. It is a field marked with sweat, tears, and sometimes blood. Lured by the trappings of power, it is unsurprising that aspirants will do anything to win the seat, including kneeling before party chiefs as did DJ Kris Darling before ODM Chief Raila Odinga. Some of the perks promised include a six-figure salary, generous travel allowances, cheap mortgages and house allowances on top of the mortgage. Before delving into politics, one has to get their plan straight. For some, sweet words and empty promises in a flowery note called a manifesto do the trick, along with a campaign manager that knows a thing or two about social media. There is, however, another sure way of getting in. By-elections. How one lands in the race, however, may be characterised by tragedy, which in some instances, softens the heart of the unforgiving electorate. Other than Imran, some of the politicians whose political journey was birthed from tragedy include:
Hillary Barchok
The Bomet governor was sworn into office on August 9 following the death of Joyce Laboso. She died on July 29 at the The Nairobi Hospital Cancer Centre.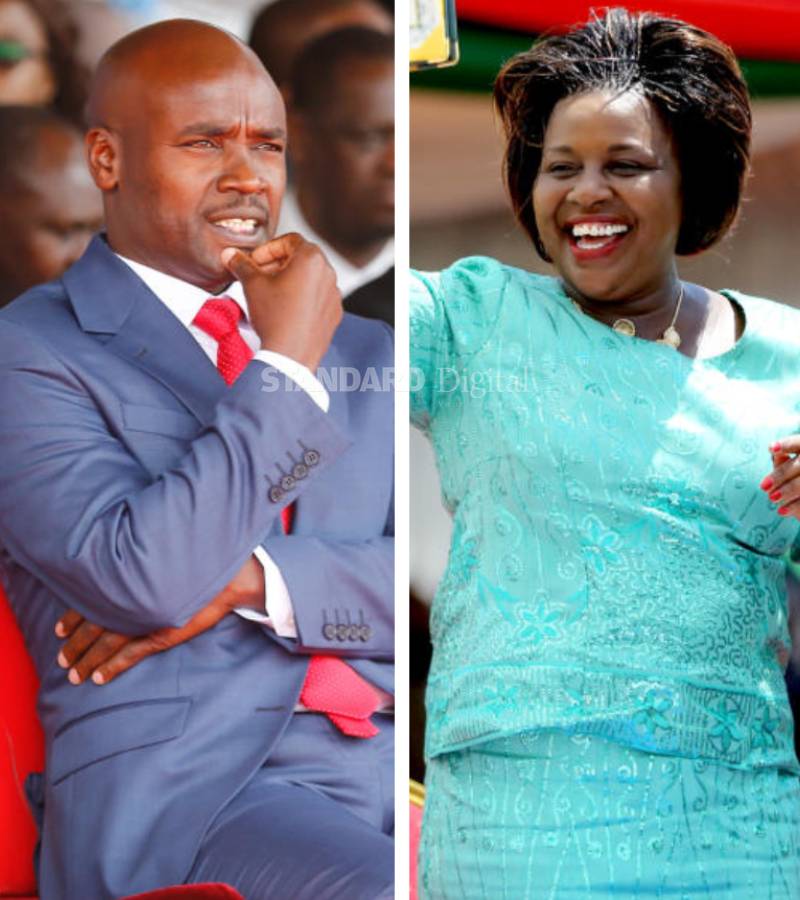 A brief profile on the website of the county government describes Barchok, 46, as a specialist in curriculum development. Laboso, the former Bomet governor, also joined politics in 2008 following the death of her sister Lornah Laboso. "Sometimes things will happen to make you discover a new passion. And though it might come late in life, it can propel you to new heights of satisfaction and help you impact positively on fellow citizens," she told a local newspaper. Lornah died in a plane crash in 2008. Joyce emerged number one in the following by-election, where she defeated a former army brigadier who was supported by the majority of the local politicians.
Edith Nyenze
During the burial of her husband MP Francis Nyenze politicians pushed for Edith to succeed her husband as the MP for Kitui West. They said she had played a pivotal role in her husband's political success.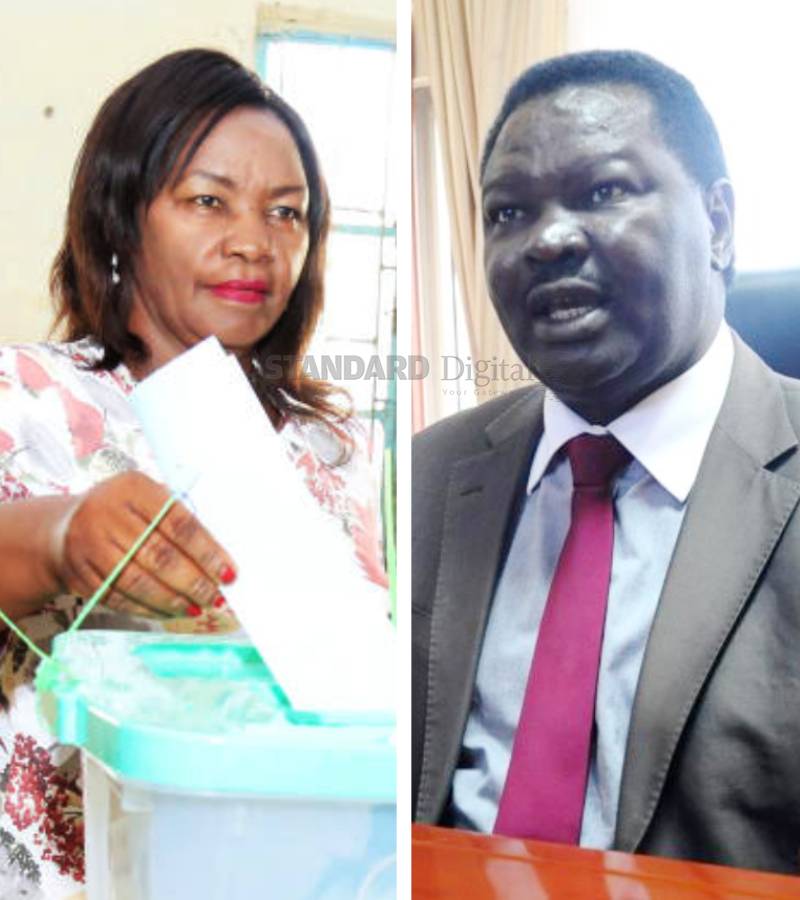 Going by her success in the subsequent by-election, the residents were also of the same thought. Nyenze died in December 6, 2017 after battling cancer. He had been ailing for a while, to the point of carrying an oxygen tank to the National Assembly when he has being sworn in on August 31.
Moses Kajwang'
Little was known about the lawyer who came to the limelight following his brother Otieno Kajwang's death. Otieno died on November 18, 2014 at The Mater Hospital, Nairobi. Doctors said Kajwang of the 'Bado Mapambano' fame died of a heart attack. They added that the Homa Bay senator's heart was enlarged due to high blood pressure.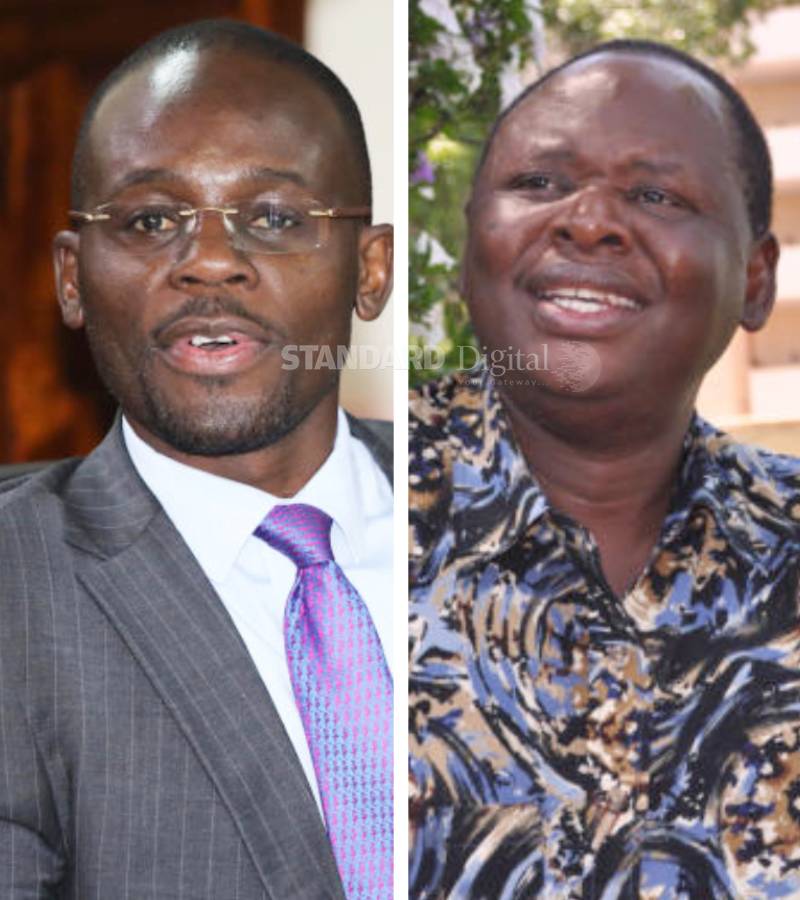 His death was a big blow to ODM, especially Opposition leader Raila Odinga, who described him as a close confidant. But Kajwang' won in the February 2015 by-election with 122,300 votes. Seven candidates ran for the coveted senatorial position, but none was a match for the young lawyer.
Mutula Kilonzo Jr
Perhaps he is not the most vocal senator, but his eloquence makes him stand out. Mutula joined politics following his father's death in July, 2013. The Makueni Senate seat fell vacant following the death of Mutula Kilonzo on April 27.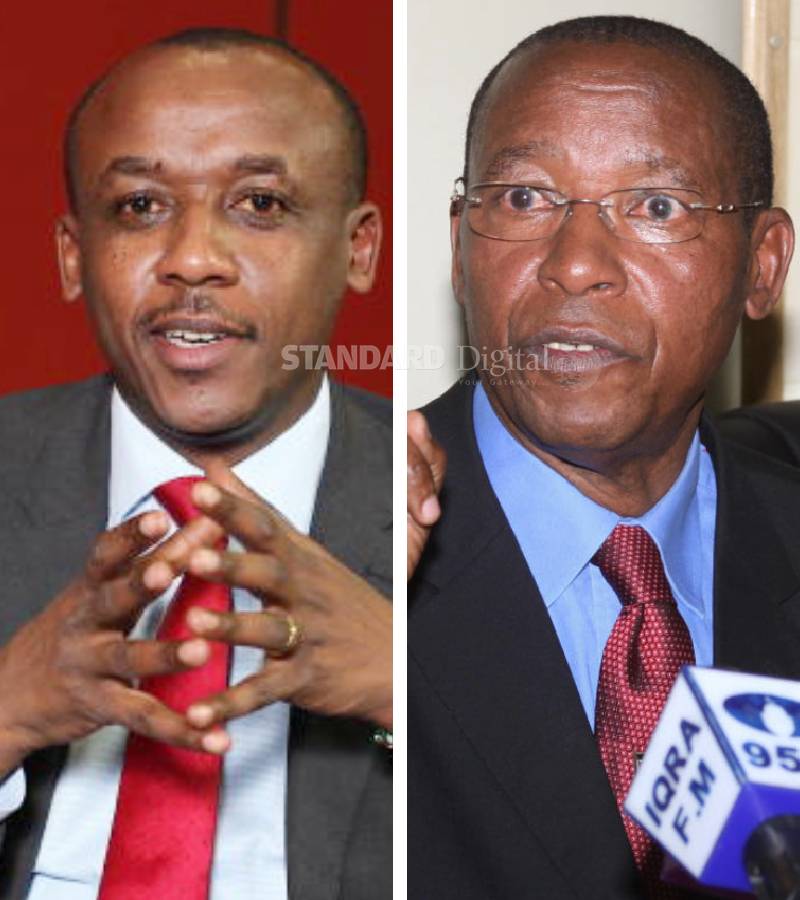 Mutula Jnr made a resounding win garnering 163, 232 votes with Philip Kaloki (NARK) coming a distant second with 9,762 votes. But Mutula Jr was not an obvious pick, seeing as many had thought his sister Kethi Kilonzo would succeed their father. Jubilee is said to have asked Kethi to run for the seat, but she turned down their offer. Later, she thought about running on a Wiper ticket, but she met obstacles regarding her registration as a voter. She was locked out, and in came Mutula Jr.
Beatrice Kones
In 2008, Beatrice Kones got elected following her husband's death in a plane crash on June 10. She lost the seat in 2013 but reclaimed it in 2017, in a battle that saw her go at her son Kipyegon Kalya who also eyed the seat. Kalya, 40, died later. Diving into politics after tragedy has been going on since as far back as 1989. Other prominent politicians who took up after their father's death include Musalia Mudavadi and Vincent M'maitsi . M'maitsi inherited the Hamisi Constituency seat following the death of his father, Samson Lumbete M'maitsi. But the one-term MP went into political oblivion after the 2017 polls.
Moses Mudamba Mudavadi was an influential politician from Sabatia.
Upon his death in 1989, Musalia Mudavadi succeeded him as the Sabatia MP.
As Kibra heads to the ballot on November 7, one thing stands, that in the face of death, some political families have been strengthened.