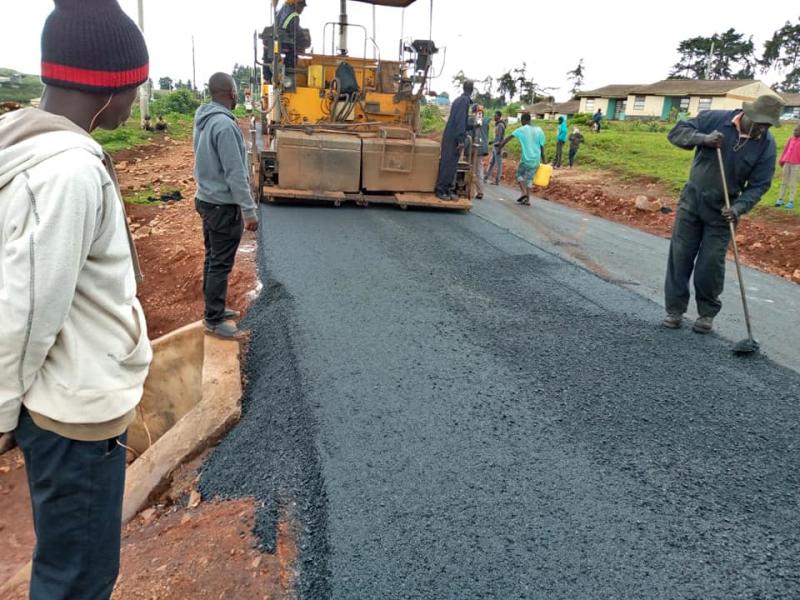 Rift Valley
Town had failed to attain municipal status owing to its poor infrastructure and public amenities, but things are looking up.
Iten town, christened 'Home of Champions', is no longer the dusty Elgeyo Marakwet County headquarters it once was. The town is now teeming with investment thanks to a Sh89 million facelift financed by the World Bank. The town's dusty roads are being tarmacked and parking spaces carpeted with cabbro. A recreational park along the steep escarpment is also being constructed, giving residents the feel of living in a serene environment. Previously, Iten was in an economic lull, with Eldoret town being the preferred destination for entrepreneurs looking to set up businesses in the area. But with the new facilities, investors are now trooping to Iten, which is famed for its prowess in athletics due to its high altitude.
Municipal charter
The town had failed to attain municipal status owing to its poor infrastructure and public amenities. However, a few months ago, Governor Alex Tolgos received a municipal charter following the town's facelift. "At the moment, we feel we are in a town. There were no parking lots, no drainage for storm waters and the streets were very muddy. One would have easily got stuck, but the scenario is now changing for the better," said Sammy Kiplagat, a local businessman. Mr Kiplagat said businesses are now opening up and skyscrapers are being erected. "You would have mistaken Iten for a trading centre, but now it can take its rightful status as a town. Many people preferred Eldoret to Iten but not anymore," said the trader. Iten Municipal Manager Raymond Omonei said British-funded Sustainable Urban Economic Development (SUED) agency will conduct feasibility studies for a proposed sports academy and cable cars system. "There are a lot of investors and partners who want to open shop in Iten after it was upgraded. Also, there are many financial institutions who want space, an indication that the town is rising," he said. The town is currently served by three financial institutions. Mr Omonei said the facelift has amplified the town's aesthetic value and made premises more accessible. "The roads have been widened and even Iten County Referral Hospital has a tarmac road. Business opportunities are growing."
Bus park
Governor Tolgos said apart from the facelift, the town will also enjoy improvement of markets, walkways, fire and disaster management amenities, a bus park and better waste management. "I am urging business owners in Iten to take advantage of the upgrade to improve their businesses. and those with idle plots within the town to develop them," he said. He added that following the completion of modern parking lots, the county is collecting up to Sh10,000 daily, which it would use to develop the town further. "We are seeking funds to improve other towns such as Kapsowar and Chepkorio. This town is a training base for at least 3,000 local and international athletes and its transformation will elevate it more," Mr Tolgos said. He told residents to prepare for major changes to meet the requirements of the Urban Areas and Cities Act.