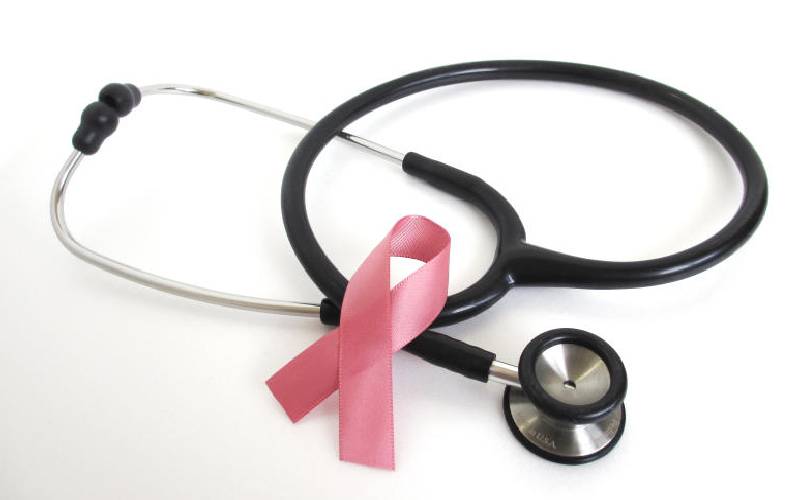 Breast cancer patients have to wait for almost a year before they begin treatment, an inquiry has revealed. By the time the patients in public hospitals finally start treatment, the disease is usually at an advanced stage. The inquiry done by Aga Khan University Hospital found that the average time between initial symptoms of the disease and when treatment begins is 10 months for patients in public hospitals.
SEE ALSO: Technology that can detect prostate cancer cell in body now in Kenya
For those in private facilities, the period is 162 days, which is about five and half months. Latest data by Globocan lists breast cancer as the leading cancer in the country, with 5,985 new cases reported in 2018. There were 2,553 deaths in the same period, which means at least four out of 10 patients diagnosed with the disease died. The findings of the inquiry were presented by the university's Associate Dean, Clinical Affairs, Dr Majid Twahir, at the Breast Cancer Symposium that ended on Friday. The inquiry looked into 314 patient files at Kenyatta National Hospital and Aga Khan University Hospital and involved patients who have been diagnosed with breast cancer in the last two years. "In public sector, it took longer for patients to seek treatment and most time the disease will be at an advanced stage," said Twahir.