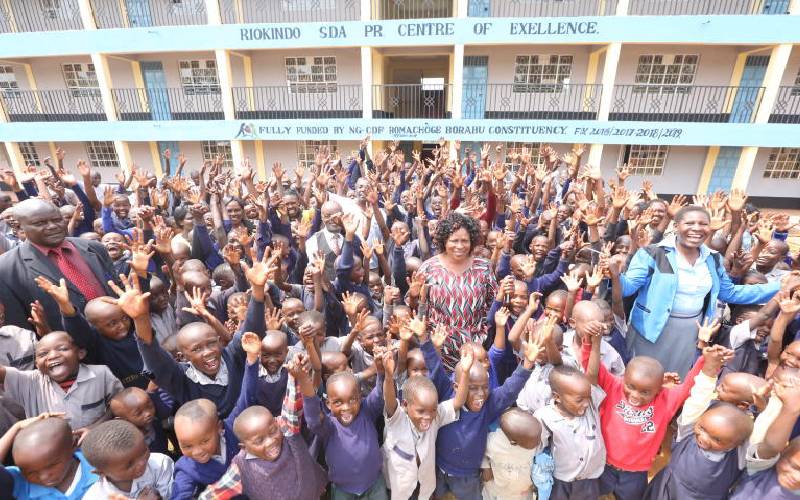 The Government and the World Bank will jointly spend Sh6 billion to improve infrastructure in selected public primary and secondary schools. Education Cabinet Secretary George Magoha said the Government has allocated Sh1.5 billion in the 2019/20 financial year to improve schools in marginalised areas in 30 counties. "This will be done under the auspices of secondary education quality improvement project," said Prof Magoha.
SEE ALSO: Schools staring at losses over closure
The project will benefit some 2,000 primary schools, 1,000 secondary schools. 68 Primary schools and seven secondary schools offering special education are also set to benefit from the project. Magoha underscored the role of quality Early Childhood Development and Education saying it provided a strong foundation for learners.
Joint efforts
Jaime Oberlander, Kenya USAID Deputy Director, said joint efforts by the Kenya and US governments have improved the English and Kiswahili performance for more than seven million children in grades 1, 2 and 3 "We look forward to working together with all stakeholders in education to help all Kenyan children learn and be able to compete in the global arena," she said. Elsewhere, the Eighth National Science Week closed at the weekend at the Kenyatta International Convention Centre in Nairobi, with Government affirming its commitment to support innovation among students.