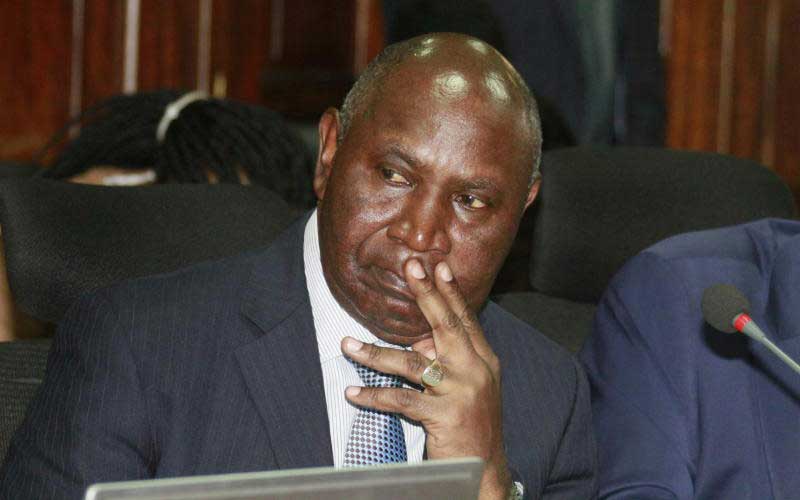 A Government agency stands to lose prime parcels in parts of the country due to lack of ownership documents. In his latest report, Auditor General Edward Ouko says the Agricultural Development Corporation (ADC) does not have tittle deeds to the land whose total value is Sh38 million. In the first instance, Mr Ouko claims: "Land L.R No.20591/86 in Ndabibi and another one in Molo do not have ownership documents, including title deeds. The land has been encroached by squatters," reads the report. The corporation has in the past lost land meant for training farmers, for research and for growing seedlings in parts of the country.
SEE ALSO: Yatani Budget should be a beacon of hope for Kenyans in distress
Ouko raised queries on ADC's ownership of 2,908.42 acres in Home Farm area, which he claims was allocated to a private developer in 1994 under unexplained circumstances. The report further expressed doubts on ownership of 319ha, where the Garissa irrigation project is. The land has not been listed as one of ADC's assets.
Red flag
Ouko further raised an issue with the variation of a contract for the construction of a bull station in one of the corporation's properties. He noted that the contract was varied by Sh86 million from the original sum of Sh492.5 million. "This was contrary to Section 139 (4) of the Public Procurement and Assets Disposal Act. Although the variation was approved by the board, it was never subjected to any procurement procedures as per Section 139(1) of the Act," the report states. Ouko concluded that in view of the issues raised, it could not be fully ascertained in ADC's financial reports how the amount of assets the agency owns was calculated. The agency is yet to respond to the report. ADC has also been in the news for a questionable allocation of 990 acres of land to powerful individuals at the coast for a fraction of the market price. The land was to host an irrigation scheme.